Overview
I started my publicity company in January of 2005 and have established relationships with a wide range of media outlets including radio, television and print media. My staff and I work to create and implement publicity campaigns that are personalized to each book release.

A writer with my own clips in NYT, WaPo, Toronto Star, Salon, NPR and elsewhere, I have also taught book publicity for the Masters in Publishing graduate degree at Portland State University.

Testimonials:

Derek Milman, author of Scream All Night (Harper), "My decision to work with Mindbuck Media was one of the best I've made in publishing: smart, effective, connected, communicative, funny, generous, and approachable, the MB team built a brilliantly specific campaign for my debut novel, and put it into action with a sharp, laser-guided focus. They accomplished a great deal, and along the way were never shy about explaining things, shifting an approach, and evolving the campaign as we all marched towards pub day. I can't possibly say enough great things about these ladies. They were phenomenal to work with, and I'd hire them again in a heartbeat--and do in fact plan to do so. Highly recommend!"

Marti Green, author of The Good Twin (Thomas and Mercer), "The Good Twin, a psychological thriller, was my sixth published book, and the first stand-alone. My previous books, all part of a legal thriller series, had sold well, but sales had begun to lag. I wanted The Good Twin to roll out with a bang, and that's just what I got with the help of Jessica Glenn and Rebecca Kelley. They worked tirelessly to get advance copies in front of reviewers, and the positive reviews I received pre-publication helped drive record sales in the first month following its publication. I highly recommend Mindbuck Media and look forward to working with Jessica and Rebecca on future books.".

Viva Las Vegas (Liv Osthus), Magic Gardens and The Gospel According to Viva Las Vegas: MindBuck Media was essential in brokering the connections that made my publishing venture a success. Jessica is brilliant and professional, yet so very easy to talk to. She always puts in the extra hour and goes the extra mile, and she makes the tough stuff seem easy. I highly recommend her services."

Katey Schultz, Flashes of War (Military Writers, Book of the Year) "It was both a privilege and an education working with Jessica Glenn, who I hired as the publicist for my debut collection of short stories. Her prompt responses to emails, innovative (and affordable) marketing tips, suggestions for social media use, and go-get-'em determination undoubtedly got my book in front of hundreds of people who otherwise would not have seen or heard of it.

Ellee Thalheimer, Cycling Sojourner: A Guide to the Best Multi-Day Tours in Washington. Creativity is the superpower of Mindbuck Media and what seals the deal is their follow-through. The media coverage my book received as a result of their work really made a difference.

Marcia Johnston, Word Up! How to Write Powerful Sentences and Paragraphs (And Everything You Build from Them) (Winner, IRDA non-fiction award): "Little did I know how lucky I was the day the name Jessica Glenn jumped out at me next to the intriguing term 'book shepherd.' I can't imagine where my book would be today without her expertise and encouragement--certainly not in the top rankings of both its Amazon categories, where it appeared within days of its launch.

Kate Scott, Counting to D: I found the MindBuck Media staff to be helpful and professional. They personalize their approach for every project and meet the needs of the author as an individual. I would definitely recommend MindBuck for authors looking to add publicity and public relations professionals to their team.

Timothy Jay Smith, A Vision of Angels, Cooper's Promise: Jessica Glenn (Mindbuck Media) immediately put me straight about everything I thought I knew about publicizing a book and didn't have a clue. She knows her business. Eventually we worked where I begged bloggers to review my books while she did the real value-added stuff: getting me nationally-syndicated reviews, radio spots, and readings. You just have to Google me and see what Jessica did for me in terms of market positioning. - Timothy Jay Smith
Services
Fiction
LGBTQ Fiction
Literary Fiction
Mystery & Crime
Thriller & Suspense
Women's Fiction
Young Adult
Work experience
Portland State University
Sep, 2017 — Present
I'm an adjunct professor teaching one term/year of book publicity to students in the MFA Publishing program at Portland State University.
I put together book release campaigns, social media campaigns, book tours, events and general book publicity. I project manage author website development and book trailers.
Projects
43 Wine Regions , A Guide to Exploring Wine
Silicon Valley Hacks the Wine Industry -- Do Algorithms Taste Better than Pinot? Michael Biddick explains: Depends on where. Blowing contemporary regional beliefs out of the water, Biddick introduces a new generation of wine lovers to a thoroughly modern take on vintage and regional selection.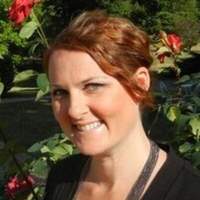 Kerry C.
Dec, 2021
Paul C.
Oct, 2021
Susan R.
Oct, 2020
John D.
May, 2020
Mary Claire B.
Feb, 2019
Sign up to read more reviews
Create a free Reedsy account to connect with Jessie and thousands of other publishing professionals on Reedsy.