Overview
My guiding principle as an editor is to prioritize the author's work above all else—to preserve its integrity and draw out its best expression through a thorough discussion of the material. More than fifteen years of experience in publishing has given me a unique perspective on developing work that will stand out in a crowded field.
Testimonials:
"Fleetwood Robbins is a magician of an editor, which is to say he has an amazing talent for revealing the book you meant to write and showing you the path to actually writing that book, while also leaving you with the impression he was never there."
—Mark Teppo, author and Creative Lead of the Mongliad
"When I was an acquiring editor at 47North, I was always on the lookout for top-notch developmental editorial talent to ensure my authors were in the best hands. Based on his reputation at Del Rey and Wizards of the Coast, I knew Fleetwood was a name that I could mention and have the writers feel like they were not being pawned off to a randomperson—this was someone with years of experience who had been entrusted with big stories. And that's where he really shone: taking on big, complex projects, and balancing the author's dream with a reader's needs. I was always happy with his edits and insights, and I know my authors were, too."
—David Pomerico, Editorial Director, Harper Voyager US
"Fleetwood Robbins was my first editor, and I didn't realize at the time how lucky I was that he took me on. He's an absolute professional, a deft editor with a great story sense, and an excellent communicator. He also has a deadpan sense of humor that slays me. There was no better person to launch my career with, and I'd work with him again in a heartbeat."
—Daryl Gregory, author of Pandemonium and Spoonbenders
"Fleetwood is a calm, professional editor who always sees consequences and future possibilities. He is even-handed and fair, and sees the value in pointing out rather than remaining silent. As writers are such a wide variety of humanity, so successful editors must be—and I would hire Fleetwood in a heartbeat, knowing he will improve any project he works on. Now more than ever, good editors are worth their weight in gold."
—Ed Greenwood, bestselling author and game designer.
"Fleetwood Robbins is a champ. A perfect mercenary red-pen-for-hire. He worked with me on one of the most challenging projects of my career and kept his head even when I was absolutely losing mine. He has an exceptional respect for voice, a love for the music of language and can keep a narrative on the rails no matter the prevailing weather conditions. If I ever need another editor to watch my back when things get weird, Fleetwood is the first guy I'll call."
—Jason Sheehan, author of Tales from the Radiation Age
Services
Fiction
Dystopian
Epic Fantasy
Gaming & LitRPG
Middle Grade Fantasy
Military Science Fiction
Post-Apocalyptic
Space Opera
Steampunk
Work experience
Waxman Leavell Literary Agency
Sep, 2014 — Jun, 2016 (over 1 year)
Searched out published and unpublished authors for representation in the sale of their work to professional publishers.
Evaluated manuscripts for commercial potential.
Wrote and developed sales material for unpublished manuscripts to present to publishers for
acquisition.
Negotiated the sale of publishing rights to publishing houses.
Nov, 2012 — Aug, 2014 (over 1 year)
Developmental Editor for Amazon Publishing: Worked with writers to improve and develop their manuscripts with respect to story structure, character development, pacing, and narrative focus. Projects include The Mongoliad Cycle and The Foreworld Saga (Neal Stephenson, Greg Bear, Mark Teppo, et al.), Tales of the Radiation Age (Sheehan), and Shield and Crocus (Underwood), among others.
Writer for Amazon Kindle Daily Blog: Wrote a biweekly blog feature for Kindle, reviewing multiple books around a predetermined theme.
Copywriter for Random House: Wrote cover and online copy for titles, including LieSmith (Franklin), Dark Screams: Volume One (Stephen King, Kelley Armstrong, et al.), and The Dire Earth (Hough).
Jan, 2008 — Nov, 2013 (almost 6 years)
Created, developed, and edited storylines for bestselling shared-world fiction properties to take place over multiple expressions of bestselling transmedia properties, including DUNGEONS & DRAGONS and MAGIC: THE GATHERING.
Searched out, evaluated, and hired freelance writers for story initiatives. Managed relations with existing writers and partners.
Managed the flow of manuscripts through all editing and production stages, including quality checks, copyediting, and proofreading.
Wrote promotional and sales copy for titles.
Random House Publishing Group
Oct, 2004 — Jan, 2008 (over 3 years)
Acquired and edited books for multiple imprints of the RHPG including
Random House, Ballantine, and Del Rey.
Managed and maximized author, agent, and internal publishing relationships for senior editor.
Reviewed and recommended submissions for senior and executive editors.
Random House Publishing Group
Mar, 2002 — Oct, 2004 (over 2 years)
Planned and managed author tours, press relations, and publicity.
Wrote press material and pitched books and authors to national and local media.
Managed and solicited the media community in support of authors, titles, and publisher.
Wrote and edited the monthly reader email newsletter which had the highest subscriber base of all RH Inc newsletters.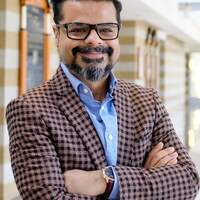 Avimanyu D.
Dec, 2020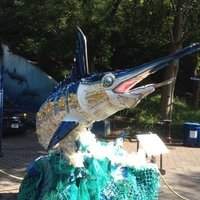 Kathryn H.
Sep, 2020
Darryl K.
Jun, 2020
Bob A.
Apr, 2020
D. C. L.
Jan, 2020