Overview
Since earning a degree in psychology and biology from UCLA, Eve has spent much of her time in jail—teaching creative writing to incarcerated teens. Her critically acclaimed book, ONE CUT­—a haunting true story with a juvenile justice bent—launched Simon and Schuster's YA true crime line (which Eve co-created). A former agent with Jill Corcoran Literary (now part of Transatlantic Agency), she speaks at conferences all over the country (SCBWI, Writer's Digest, Writing Day Workshops), and teaches courses at UCLA on all things publishing.
Eve also attended medical school, and has a robust background in social services, so she is quite adept at editing stories involving medicine, healthcare, psychology, foster care, incarceration, human trafficking, and homelessness. A highly collaborative developmental editor, Eve prides herself on whipping manuscripts into submission-ready shape, and has guided countless authors on their paths to publication.
Authors Eve has worked with have landed top agents at Trident Media Group, Writer's House, Stimola Literary Studio, Transatlantic Agency, The Knight Agency, Andrea Brown Literary Agency – plus many others – and secured subsequent book deals.
Preferred genres: children's books (picture books, middle grade, young adult), true crime, thriller, literary and commercial fiction, contemporary fiction, historical fiction, mystery, horror, memoir, narrative nonfiction, self-help/psychology/advice.
Services
Non-Fiction
Biographies & Memoirs
True Crime
Fiction
Contemporary Fiction
Historical Fiction
Middle Grade
Mystery & Crime
Thriller & Suspense
Young Adult
Languages
English (CAN)
English (UK)
English (US)
Awards
In the Margins Book Award
Certifications
Multiple Subject Teaching Credential
Medical School Background
Work experience
My services include providing: thorough Narrative Assessments, Developmental Editing, and Line/Copy Editing on both children's books, and adult projects. Highly collaborative, I chat with authors via email, phone, or Zoom, as needed, throughout the process. As a Simon and Schuster author, and former literary agent, I have a keen eye for revising plot beats, fleshing out character, refining voice and dialogue, and crafting compelling and immersive narrative. Query letters, one-page synopses, pitches, and loglines are also my jam! I teach full masterclasses at UCLA on creating pitch packages (pitch, query, synopsis), and how to find and land an agent. I'm a one-stop shop for revising manuscripts, and guiding authors on their paths to publication.
University of California (UCLA and UCSD)
Oct, 2017 — Present
Create curriculum and teach multiple courses and seminars on writing and publishing. Develop and teach: Getting Published-Navigating the Children's Book Market
Becoming a Literary Agent-Building a Network of Authors, Editors, and Publishers
Literary Agent Query Prep Masterclass (Including writing query letters, pitches, and synopses)
All courses run 6-10 weeks, depending on the quarter
Simon and Schuster/Simon Pulse
Sep, 2015 — Present
Co-created, wrote proposals for, and edited books for Simon and Schuster teen true crime line, called SIMON TRUE. Wrote the critically acclaimed, and award-winning, ONE CUT, a haunting true story with a juvenile justice bent, which launched Simon True in 2017. One Cut consistently lands on reading lists for high school and college criminal justice and juvenile justice courses, and is avalible in county jail and state prison libraries across the country.
Jill Corcoran Literary Agency (Now part of Transatlantic Agency)
Apr, 2012 — Dec, 2018 (over 6 years)
Represented authors and sold books to Big 5 publishing houses, crafted full nonfiction proposals, created pitches, edited manuscripts (specializing in children's, teen, and select adult projects involving social justice issues), negotiated contracts, book-to-film deals, served as keynote speaker, panelist, and workshop instructor for local and national writing events.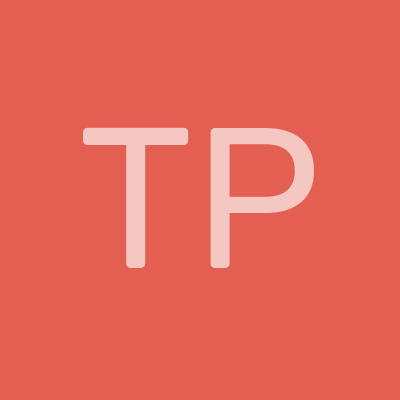 Teresa P.
Nov, 2023
Brian C.
Nov, 2023
David A.
Nov, 2023
Michael B.
Nov, 2023
Glenn H.
Oct, 2023
Sign up to read more reviews
Create a free Reedsy account to connect with Eve and thousands of other publishing professionals on Reedsy.