Overview
I'm a designer and web developer with a specialty in custom WordPress websites for authors. I've been working with authors for over 10 years including New York Times and USA Today Bestselling authors Jill Shalvis, Maisey Yates, Sarah Morgan, and Monica Murphy. Working with so many authors has led me to develop systems to make their lives easier by not having to spend hours tinkering with their websites.

Since I'm both a designer and a developer that means I'll be working on every aspect of your website from the initial design to the development (coding) and installation of the site. And once your site is complete I'm happy to provide ongoing maintenance. All my code is clean, search engine optimized, and completely customized for you and your project.

I'm looking to work with people that value my creativity and expertise. I have several design packages available depending on your needs and budget. My web design packages start at $1400 and generally take a few months to complete. I'm currently available for new projects starting in Winter 2023.

Working with me, you'll get an easy-to-use, WordPress-powered website with a mobile-ready design, social media buttons, and contact forms. I've created a customized interface inside WordPress so you can quickly and easily add new books, including covers, excerpts, links to booksellers, reviews, and other information all in one single place. I'll also install my recommended plugins to help optimize, backup, and secure your site, as well as a few I've found that make updating your site easier.

Whether you've been writing for years or you're just starting out, creating and maintaining a website can seem like a daunting task and I'm here to make it easy to promote your work and broaden your readership so that you can focus on the important stuff–your books!
Services
Fiction
Contemporary Romance
Fantasy
Historical Romance
Middle Grade
Women's Fiction
Young Adult
Non-Fiction
Cooking, Food, Wine, & Spirits
Law
Work experience
I am the owner of a web design studio that works with authors, bloggers and small businesses. I create custom websites with the goal of elegantly and efficiently promoting my client's work and broadening their readership/brand to the widest possible audience.
Heather O.
Mar, 2023
jeanne A.
Dec, 2022
Paul C.
Feb, 2022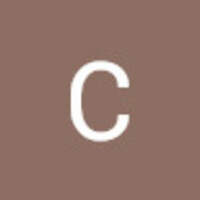 Corinne A.
Jul, 2021
Paige S.
May, 2021
Sign up to read more reviews
Create a free Reedsy account to connect with Emily and thousands of other publishing professionals on Reedsy.