Overview
NAMED one of the Top Ghostwriters in California
by Writing Tips Oasis
RECOMMENDED by 30 Day Books in their article
Eight Memoir Ghostwriters Who Can Help You Find Your Voice
WHO I AM: I am a versatile, reliable, award-winning writer/editor with a proven track record for delivering dynamic, marketable creative content on behalf of individuals and companies. I have written, ghostwritten, edited or developed more than twenty published books covering many genres, as well as thousands of articles. My editorial experience also includes four years as a staff editor for an award-winning lifestyles and entertainment magazine, where I curated a wide range of copy for every department, while meeting daily/hourly deadlines and upholding the publication's high standards of excellence. I am affiliated with several professional writing organizations. I have worked successfully with male and female authors.
WHAT I DO: I create and develop content for print, online and broadcast media. I write books on behalf of individuals and companies that have stories to tell or books to write, but lack the time or ability to do so effectively by themselves. I edit manuscripts that require polish before they can be published.
WHO I WORK WITH: I partner with book and magazine publishers, literary agents, companies and executives, entrepreneurs, and individual authors from all walks of life. My published works as a ghostwriter/collaborative editor cover many genres, including memoirs, biography, narrative nonfiction, business, personal histories, entertainment, and some fiction.
WHY IT WORKS: When you partner with me, you get a versatile, reliable and affordable professional with a proven track record for developing material into compelling, marketable content. I can capture your voice and tell your story in a way that reaches your audience.
WHAT MAKES ME DIFFERENT: My experience in media gives me an understanding of marketing that not every author has. I help my clients tell the story they want to tell, in the way they want it told, while understanding what resonates with readers and publishers alike.
WHAT OTHERS SAY:
"Ed is a wonderful writer and really knows how to get to the subject's core."
~Maryann Rea, V.P. Development & Administration at MGB Productions
"Ed is a great writer. We worked on several projects while I was a producer at Columbia House. Ed was always a pleasure to deal with, and his copy was always spot-on. I highly recommend him."
~Anthony Saggese, Jr., Listener Care Product Manager at Sirius XM Radio Inc.
" has good judgment in selecting popular topics that will find an audience and be profitable."
~Mike Altman, Account Manager at Infogroup/City Directories
HOW IT WORKS: I usually start with a free evaluation of your project, gauging the task at hand and how to best achieve it.
Services
Non-Fiction
Biographies & Memoirs
Entertainment
Humanities & Social Sciences
Philosophy
Political Science & Current Affairs
True Crime
Awards
General Excellence, San Francisco Peninsula Press Club Greater Bay Area Journalism Awards, 2009
Work experience
I work with individuals and companies in many capacities, ranging from ghostwriting, book doctoring and developmental editing, to copy writing, copy editing, book proposal writing, and other consultation. Among other things, I edit manuscripts that require polish before they can be published. (In many cases, polish includes helping the author flesh out aspects of the narrative that are either incomplete or missing, or streamlining aspects that are repetitive or unnecessary.)
My previous publishers include HarperCollins and John Wiley & Sons. My previous collaborators range from first-time writers to such New York Times bestselling authors as Jack Canfield. I have also provided or developed content for such companies as Columbia House Home Video, Highbury House Communications, Cossette Communications, Nightengale Press, The Wave Media, and Media Life Magazine. I have worked successfully with male and female authors.
John B.
Nov, 2023
Gary C.
Jul, 2023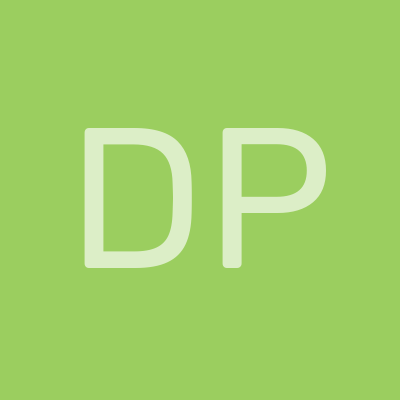 Dr. Patricia J.
Jun, 2023
Larry B.
Apr, 2023
Gary C.
Jul, 2022
Sign up to read more reviews
Create a free Reedsy account to connect with Ed and thousands of other publishing professionals on Reedsy.