Overview
Are you someone with a meditation or awareness practice? Are you looking for an editor who will resonate with you, and quickly and intuitively "get you" and your project? If so, let's talk and explore our fit. I bring over two decades of experience as a book editor and a similar amount of experience as a student of meditation and other awareness practices. As an editor, I excel at helping clients organize their material so that the book has a clear "through-line" that makes it a joy to read, throughout. I'm also very experienced at adding those touches that bring a book up to a higher level of excellence. As a writer/book development editor, I have Rodale bestseller to my credit and a decade of in-house publishing experience. In terms of content, I am exceedingly well-versed in holistic health, psychology and emotional healing, social entrepreneurship, urban education and youth development.
Services
Non-Fiction
Biographies & Memoirs
Health & Wellbeing
New Age
Parenting & Families
Psychology
Religion & Spirituality
Self-Help & Self-Improvement
Sex & Relationships
Work experience
At Writing That Hits the Mark, I help innovators in different fields develop the books, blogs, and other media platforms that build their brand. I specialize in developmental editing across a range of media, and in nonfiction book proposal writing. I am very skilled at helping organizations determine how to plan content to engage the different "sub-groups" within the larger target audience. I also excel at helping authors organize their material and create the "through-line" that makes the blog, article, or book a smooth read from start to finish.
► Positioned client's self-published book, a 1st in the field of postnatal care for mothers, won the "Mom's Choice Award" from an international organization that reviews thousands of submissions from 55 countries.
Running Press Book Publishers
Sep, 2001 — Aug, 2006 (almost 5 years)
I proposed, developed, and edited trade books, and instrumentally contributed to executive team's selection of manuscripts to acquire. Additionally, I collaborated with outside authors, as well as in-house designers and production staff.
► Edited "front of the catalogue" titles, including projects with celebrity authors such as Stephen Hawking and James Watson.
► Developed trade books that generated $2.5M in net sales in 1 year, outperforming 2 senior acquisition and development editors.
Jenn J.
Sep, 2023
Alaya B.
Nov, 2022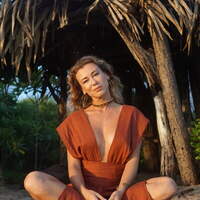 Halyna A.
Oct, 2022
Nathan P.
Jul, 2020