Overview
I am a freelance copyeditor, fact checker, and proofreader, specializing in trade fiction and nonfiction. I am proficient with the Chicago Manual of Style and can also create citations in AP or Chicago style. I provide prompt and high quality service while preserving your authorial voice to make your writing project the best it can be.

I have worked on everything from high-profile projects such as Dan Savage's "American Savage," to self-published works, small press titles, and reprints. I have extensive experience with literary and historical fiction, science fiction / fantasy, thrillers, Christian fiction, romance, and nonfiction memoirs, general science, self-help, and true crime.

I have a very strong background with Chicago style and working with authors with different styles. Whether you need a heavy copyedit, a meticulous proofread, or just formatting of your end notes, I pride myself on thorough, professional work.
Services
Fiction
Action & Adventure
Christian Fiction
Fantasy
Historical Fiction
Women's Fiction
Non-Fiction
Music
Self-Help & Self-Improvement
True Crime
Languages
English (UK)
English (US)
Certifications
University of Washington Certificate in Editing
Masters in Library Science
Bachelor of Arts, English Literature
Work experience
Freelance copyediting, proofreading, fact checking, and citation creation. I've worked on a variety of projects including genre fiction (mystery, literary, romance, adventure, suspense, science fiction) and nonfiction (science, business).
Najib A.
Oct, 2022
Hiawatha B.
Apr, 2021
Michael I.
Mar, 2021
Ryan J.
Oct, 2020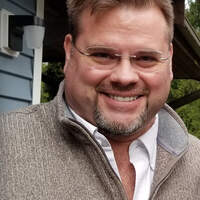 Mark_Harbinger #.
Sep, 2020