Overview
I'm a writer just like you, so I know how it feels to be stuck. How do you improve your manuscript when you are so close to it? What do you do when the plot is flat, the dialogue stilted, the pacing slow?
I can tell you. As a seasoned editor, writing teacher, and writing coach, I will collaborate with you to make your stories stronger. I have over two decades of experience writing and editing picture books, chapter books, middle grade novels, historical fiction, novels in verse, memoir, new adult, and non-fiction. My clients have gone on to secure agents at top literary and entertainment agencies, publish award-winning stories with traditional publishing houses, and self-publish.
I would like to work with you! I have a keen interest in developing writers of all levels and helping them refine their craft through constructive feedback, communication, and support. You'll gain the tools you need to move forward as a confident writer. For five years, I volunteered as the Regional Advisor of the Society for Children's Book Writers and Illustrators San Francisco South chapter, helping hundreds of writers further their craft and build their careers.
Along the way, I founded Middle Grade Lunchbreak, a book club of professional writers who discuss books with an eye for craft. I am an adjunct professor of writing at Canada College and a frequent guest lecturer at Stanford University as well other esteemed academic institutions. I hold a BA in English Literature from the University of California at Berkeley and an MFA in Writing from Vermont College of Fine Arts (focus on writing for children and young adults).
In addition to working with writers, I have worked as a Managing Editor, Copy Editor, Line Editor, and Proofreader for Room to Read and the Asia Foundation, two NGOs focused on building literacy around the world.
I offer my clients:
- Professional, expert service
- Clear, reliable, punctual communication
- Thorough feedback
- Personalized and customizable revision plans
- Extensive experience in the publishing world
Here is what some of my clients have said about me:
"Danielle is a conscientious and creative editor with a deep knowledge of craft. She is one of those rare mentors who can simultaneously support and challenge an author to bring out the best in a story."
—Ashley Walker, PhD, MFA, writer
"I think Danielle excels as an editor. She is thorough, precise and inventive. She has a wide knowledge of children's literature and a superior command of the English language. Whether for line editing or copy editing, I highly recommend her."
—Jane Houng, MFA and author
"Danielle's vast knowledge and leadership experience in the SF regional chapter of the Society of Children's Book Writers and Illustrators means that she is uniquely qualified to edit work with an eye to both the craft and business of writing. Her patience, kindness, and sense of humor make learning from her a pleasure."
—Lisa Papademetriou, MFA and bestselling author, founder of Bookflow
Services
Fiction
Historical Fiction
Middle Grade
Middle Grade Fantasy
New Adult
Awards
o Sue Alexander Award Nominee, SCBWI Los Angeles Conference, 2018
o Winner, Best Novel Manuscript, SCBWI Golden Gate Year Conference, 2022
Certifications
MFA, Vermont College of Fine Arts
BA, University of California, Berkeley
Teacher of English as a Second Language (TESL),  University of Cambridge
Work experience
As an adjunct professor at Cañada College, I teach critical writing and other subjects to non-native speakers of English to prepare them for matriculation into university.
As a guest lecturer/editor at Stanford University, I help students refine their picture books and prepare them for self-publication.
As a freelance editor, I work with individual writers to help them prepare their manuscripts for publication. I also work with NGO's like Room to Read and The Asia Foundation to produce better books for students and readers around the world.
Jan, 2006 — May, 2010 (over 4 years)
As owner, editor, and principal writer for iWrite Marketing, I produced original material for companies in the medical, biotech, and consumer products industries, including Stanford Hospital, Lucille Packard Children's Hospital, American BioOptics, and CTB McGraw-Hill.
Jan, 1998 — May, 2001 (over 3 years)
As a product marketing manager, I led strategic analysis, business, and marketing planning for entry into new markets, wrote marketing requirements documents, and designed and developed white papers, collateral, sales materials, and packaging. I also led cross-functional product launch teams, designed interfaces, and managed and executed usability testing for human interface design.
Sep, 1993 — Apr, 1998 (over 4 years)
As a product manager, I managed positioning, branding, and feature development for multi-million dollar software products, conducted market research, participated in user-interface design, and wrote and produced marketing copy.
May, 1990 — Aug, 1990 (3 months)
As an intern/writer at Diablo Magazine I performed research, wrote short-form articles, and fact checked articles for the magazine.
University of California Press
May, 1990 — Aug, 1990 (3 months)
As a publishing intern at UC Press, I organized correspondence with writers, attended editorial meetings, and supported administrative staff.
Kristen A.
Mar, 2023
Kristen A.
Feb, 2023
Jyrah K.
Aug, 2022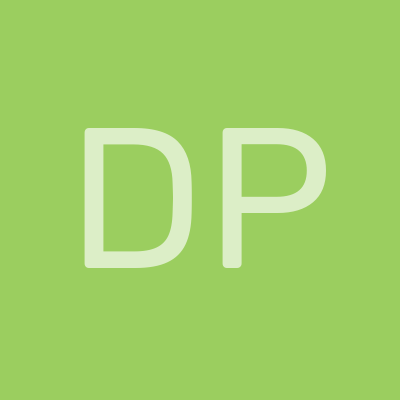 David P.
Mar, 2022
David H.
Feb, 2022