Overview
I love designing award winning books and have many years' experience of creating amazing books for trade publishing, both for children and adults.

I've worked in the book trade for over 20 years as a Creative Director, Art Director and Book Designer in a variety of international co-edition publishing houses such as Harper Collins, DK, Bloomsbury, Carlton and Quarto Publishing as well as freelancing for a variety of clients including Bloomsbury, Quarto, DK, Pan Macmillan, Schiffer Publishing, The London Eye, Orbis (The Flying Eye Hospital) and Trident Press/National Media Unit of the UAE.
As a Creative Director and designer I've worked with and been part of the pitch teams for global brands such as The Met New York, Kelly Hoppen, HBO's Game of Thrones, Harry Potter, London 2012, Rugby World Cup, Liverpool FC, Manchester United, Arsenal, FIFA, BBC, RHS, Liberty, Ogilvy, Queen, The Warhol Foundation, National Gallery, London Eye, Good Housekeeping, Disney, Fox, AMNH, NHM, Science Museum, and IWM amongst many others.
I mainly work on adult and children's non-fiction in a wide variety of subject matters including cookery, gardening, history, military history, art, DIY, STEM/STEAM, digitally enhanced books and board books plus some children's fiction.
I take on covers, spreads, styling, art direction of shoots, presentations or full books. I can also provide editorial and design packaging service that can deliver high quality books ready for repro or print.
I've created many unique IP ideas, focusing on paper engineering and novelty, but also book ideas and series for a range of clients, I'm skilled in creating, managing and building new lists and divisions with publishers, as well as building series of books.
If you'd like me to design, develop projects or consult for you or your company please contact me here.
Services
Fiction
Action & Adventure
Children's
LGBTQ Fiction
Short Story
Non-Fiction
Children's Non-Fiction
Design
Entertainment
Inspirational
Awards
Junior Design Award, Silver
Glenfiddich Food Book of the Year Award
Shortlisted: best book at the British Book Design & Production Award
Waterstones Book of the Year
Certifications
BA hons in Graphic Design from Kingston University
Foundation in Art & Design from Cambridge College of Art
Work experience
Currently I'm a freelance art director mainly specialising in designing and project managing children's and adult non-fiction titles. I can work with an editorial partner, between us packaging books from presentation to final files. I also self publish myself, giving a wide knowledge of traditional and independent publishing routes.
Jun, 2021 — Mar, 2023 (over 1 year)
Jun, 2021 — Mar, 2023 (over 1 year)
Art directing the magical The Harry Potter Wizarding Almanac - publishing October 2023. This incredible book is a must for Harry fans, sold in over 34 languages worldwide. Art directed seven incredible illustrators from around the world in the most complex and incredible book of my career so far.
Jul, 2019 — Dec, 2019 (5 months)
Interim art director for the Children's 0-9 list.
Welbeck Publishing Group (now part of the Hachette group)
Sep, 2001 — Jul, 2019 (almost 18 years)
Creative director of the adult and children's list, art directing a list of around 220 books a year. Creating series, new book ideas, innovative publishing concepts whilst keeping my hand in designing my own special projects.
May, 1996 — Aug, 2001 (over 5 years)
Billy B.
Aug, 2023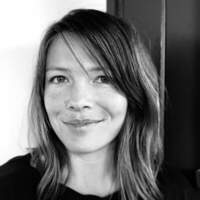 Paulina M.
Jun, 2023
E. L.
Jun, 2023
Mark H.
Dec, 2022
sara C.
Nov, 2021
Sign up to read more reviews
Create a free Reedsy account to connect with Clare and thousands of other publishing professionals on Reedsy.