Overview
I am an indexer/editor with 25+ years of experience in the publishing industry, over 20 of those years with Macmillan Computer Publishing/Pearson Education. My subject strengths are computers and technology, textbooks, travel guides, teacher education, and political science, although I'm willing to consider projects in other subject fields. I have experience with both embedded and dedicated indexing software, including CUP/XML embedded indexing.

I enjoy working directly with authors, helping them figure out the indexing process and what will work best for their needs. Because I have experience with both traditional and embedded indexing, I can be flexible in performing the appropriate type of indexing for each project and can easily explain the advantages and disadvantages of each indexing method to my clients.

Services
Non-Fiction
Computers & Internet
Education & Reference
Parenting & Families
Political Science & Current Affairs
Travel
Certifications
Member, American Society for Indexing
Work experience
Feb, 1995 — Feb, 2016 (about 21 years)
* Managed 175+ titles per year.
* Hired from pool of 12 freelance indexers, scheduled up to 5 in-house indexers, and personally completed over 30 indexing projects per year.
* Solved indexing difficulties and answered indexing-related questions from colleagues .
* Indexed books ranging from 200 to 1200 pages and covering beginner- to professional-level computer topics.
* Telecommuted for last 12 years of employment.
With over 25 years of extensive experience in the publishing field plus a Master's degree in Library and Information Science, I have dedicated myself to developing thorough, insightful, and creative indexes to publications ranging from computer technology books, how-to manuals, educational textbooks, travel guides, and nonfiction trade books. I have demonstrated success managing multiple projects simultaneously, meeting tight deadlines, and providing detailed, high-quality indexes. I have also served as a freelance editor and indexer for Frommer's travel guides including guides to Paris, Australia, London, and even Disney World!

I offer a wide variety of indexing services in varied software formats and workflows, including embedded indexes in Microsoft Word and Adobe InDesign, as well as indexing from PDFs and hard copy. I have a reputation for troubleshooting and resolving problems, adapting easily to changing workflows with efficient and flexible project management.
David G.
Nov, 2022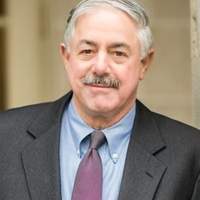 Peter L.
Oct, 2022
Stephen F.
Sep, 2022
Jesse B.
Aug, 2022
Laura E. K.
Jul, 2022
Sign up to read more reviews
Create a free Reedsy account to connect with Cheryl and thousands of other publishing professionals on Reedsy.