Overview
After nearly thirty years in the publishing industry as both an editor and a writer, I'm in the perfect position to approach projects with the mind of a developmental editor and the heart of an author. I know how vulnerable it feels to share your work with others—but I also know how to structure and sharpen your book to make it the best it can be. As I edit your work, I never edit simply for edits' sake. I encourage as much as I point to ways to improve the work. As author and editor, we share the same goal: to create a project that audiences want to gobble up!
Though I have written and edited for both adults (fiction and non-) and children (Picture Books, Chapter Books, and Middle Grade) and am able to offer feedback and guidance in any number of genres, my editorial "sweet spot" is helping authors craft books that inspire or spur action through story. Much of my professional has been in the faith-based realm so I'm also able to speak into what various religious publishers are looking for--and what might trip them up.
Speaking of my professional roles: I spent the first fifteen years of my career as a magazine and website editor before moving into freelance editing and writing roles. In that time, I've edited books, websites, and newsletters for select clients. When not editing, I also continue to write in a variety of capacities.
A proud member of INK: A Creative Collective and the Society of Children's Book Writers and Illustrators, I hold a BA in English from Calvin College (now University) and an MA in Worship from Northern Seminary. I live in the near-west suburbs of Chicago with my husband, three kids, and beloved rescue pit bulls.
Services
Non-Fiction
Biographies & Memoirs
Inspirational
Awards
Independent Press Award
Moonbeam Award
Evangelical Press Association Award
Work experience
For over twenty years, I've provided select clients with expert editorial guidance ranging from idea development to editorial guidance to full collaborative writing.
Aug, 1998 — Mar, 2009 (over 10 years)
During my tenure at Christianity Today, I edited several of the company's national magazines and websites developed products in the Resources Department.
Paul S.
Sep, 2023
Jane D.
Sep, 2023
Stephanie L.
Aug, 2023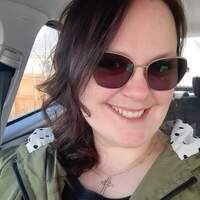 Rebecca H.
Aug, 2023
Demetria W.
Aug, 2023
Sign up to read more reviews
Create a free Reedsy account to connect with Caryn and thousands of other publishing professionals on Reedsy.