Overview
There is no feeling like walking into your house and seeing your book on the shelf.
Just this month, I've gotten three emails from clients who had that amazing feeling. The first quit her corporate job to become an author and travel the country, the second started with no following and her book is an Amazon #1 new release, and the last one brought tears to my eyes: "Thank you for helping me finish my book. This is a wonderful legacy to leave my children, the proof of a dream that came true."
None of these writers were famous, none of them knew what they were doing when they started, but they all have proof of a dream that came true.
That's what I want for you.
I have cycled across the USA, built a tiny house, and sailed the SOC, but some of my favorite journeys are the ones I have taken with my clients.
My ten years of editing and my master's degree in English help me understand not only the current manuscript but the vision behind the content as well. Grammar is just the tip of editing. In my hands, your content will become even smoother, crisper, and more compelling.
Recent projects:
>Led a writing workshop with the National Endowment of the Arts Big Reads program
>Editor for a Simon & Schuster book by Chip Heath whose books have been on the New York Times bestseller list, sold 3 million copies, and translated into 35 languages
>Chief editor for the world's largest online HR encyclopedia
I see myself as a publishing mentor, supporting and guiding authors as they take their book from manuscript to publication. I will also give you free access to my proprietary Book Launch Kickstarter Kit. As an editor and the co-founder of a publishing accelerator, I've helped 355+ authors turn their book into a reality.
Most editors have not helped build the careers of authors who have sold over 3 million copies. Here's how rare that is, you only have to sell 5,000 to 10,000 copies in a week to land on the NYTimes bestsellers list. Some of the authors I've worked with have sold 600 times that amount! To ensure each author gets the time and attention they deserve, I have a PROJECT MINIMUM: $1,200.
Let's start with a complimentary sample edit and phone call. Here's to dreams that come true!
Testimonials:
"Writing and publishing this book has been the HAPPIEST YEAR of my life. From our first interaction, you've asked thoughtful questions and listened, truly listened to what I needed. Elise and Carmen, with all that I am, thank you."
- Wen Peetes, Inner Child Healing
"I thought I would be anxious to receive feedback, but I was actually excited when it came through so I could understand, implement, and learn what to look for in future books. The recommendations were thorough and easy to digest. Every remark was valued!"
- Blake De Vos, The Six Pillars Of A Rewarding Life
Services
Non-Fiction
Biographies & Memoirs
Business & Management
Career Guides
Health & Wellbeing
Inspirational
Psychology
Self-Help & Self-Improvement
Languages
English (AUS)
English (CAN)
English (NZ)
English (SA)
English (UK)
English (US)
Certifications
MA in English
BS in English
Work experience
Co-founder. Manage three editors. Line editor for upcoming Simon and Schuster book by bestselling author Chip Heath whose books have sold 3 million copies and been translated into 35 languages.
National Endowment of the Arts
Mar, 2020 — Apr, 2020 (about 1 month)
Developed and taught a 4-week virtual memoir writing workshop curriculum, "Making Room: Eliminating the Barriers to Writing Your Story" in conjunction with the NEA Big Reads program.
Northern Illinois University
Aug, 2015 — May, 2017 (over 1 year)
Austin E.
Jul, 2023
Andrew T.
Jun, 2023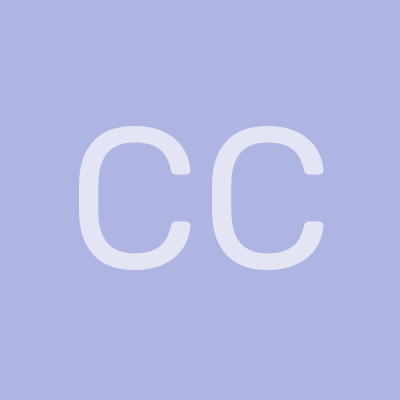 Cassandra C.
Jun, 2023
Sweta P.
Jun, 2023
Robert E.
Jan, 2023
Sign up to read more reviews
Create a free Reedsy account to connect with Carmen and thousands of other publishing professionals on Reedsy.