Overview
Did you write a book, a short story, a package of articles, or something else and want another set of eyes on your work? Do you want someone who has 10+ years of experience with this type of work to ensure you get the best end result for your future customers?

That is where I come in. ✍️

Let's discover your editing needs and lead your product into a better position for publication. I am interested in helping those who love to write make sure their end product is a beautiful piece of art.

When we go through my Signature Process, we will identify the project details so the result is exactly what you want and need for your project. We will communicate throughout the process so you know where your project stands, and I will submit the best work possible.

MY FOCUS:
✔️ Editorial assessment
✔️ Copyediting
✔️ Proofreading

I ask a lot of questions and read the work as if I am just a regular reader, trying to learn something new. It is key in my strategy to keep the author's voice as much as possible.

MY EXPERIENCE: I worked at a newspaper for eight years, improving my skills along the way under many esteemed journalists. I then began a career in publishing, where I edited and organized a variety of publications, such as reports, college textbooks, testbanks, and science, law, and business books.

I have experience with copywriting and social media management, overseeing 10+ accounts for a media company. This work includes: social media copy; blog and website copy; email marketing copy; ghostwriting; as well as editing and design decisions.

I have two B.A. degrees in journalism and international studies, with minors in English and Italian.
Services
Non-Fiction
Biographies & Memoirs
Business & Management
Career Guides
History
Law
Medicine, Nursing, & Dentistry
Self-Help & Self-Improvement
True Crime
Awards
Keystone Press Awards, Honorable Mention
Newspapers of the Year Awards, General Excellence Award
Work experience
Apply and work on different opportunities, including editing and writing articles, blog posts, promotional material, books and other digital platforms; coordinate with writers about hourly rate, deadlines, and what level of editing needs to be performed; deliver edited work back to writer in a timely manner; be in constant communication about expectations.
Progressive Publishing Services
May, 2016 — May, 2018 (about 2 years)
Coordinate with production managers; compile design notes and samples for the composition team; review work from copy editors and guide them on the instructions they are tasked to do; work on the different stages of projects, whether it is a book, a textbook, instructor supplement products or full online courses; work with authors to ensure the product meets their standards and needs; gain knowledge on a variety of topics.
York Daily Record/Sunday News
Apr, 2010 — Nov, 2015 (over 5 years)
Paginate news, features and sports pages for the York Daily Record/Sunday News, The Hanover Evening Sun, the Lebanon Daily News and the Chambersburg Public Opinion; edit articles from these organizations; collaborate with colleagues to produce daily and weekly productions; manage staff during the weekend production process; contribute to a number of blogs including Book Buzz (Comic Book Wednesday feature) and No Sweat York; engage readers across a variety of social media platforms.
The Sentinel, Ogden Newspapers Inc.
May, 2008 — Apr, 2010 (almost 2 years)
Manage the newsroom and make editorial decisions on deadline; read all local content and edit pages for daily paper; design pages when needed; write columns/editorials about local and national topics; coordinate and head editorial projects and series such as "Staying Afloat" and "12 Days of Christmas".
Jan, 2007 — May, 2007 (4 months)
Compile local listings; format listings for print; make confirmation phone calls; write seasonal and holiday articles for introduction; pitch article and cover ideas; proofread magazine pages before print.
Penn State Agriculture Information Services
Jan, 2005 — May, 2008 (over 3 years)
Assist with the publication of news releases, newsletters, prospective student newspapers and Penn State Agriculture magazine; contribute to producing more student-centered articles by focusing on new areas of study, differing activities, groups and clubs.
Thomas R.
Dec, 2022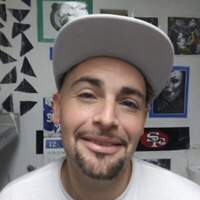 Ryan D.
Sep, 2022
April H.
Jul, 2022
April H.
Jun, 2022
LD N.
Feb, 2022
Sign up to read more reviews
Create a free Reedsy account to connect with Bethany and thousands of other publishing professionals on Reedsy.