Overview
As an editor for over 20 years at Harlequin Books (part of Harper Collins) and as an agent for five, I've worked with a number of NYT, USA Today and PW bestselling authors as well as debut fiction writers. I am especially drawn to projects that are female-focused and project messages of empowerment and hope and love and especially appreciate finding and nurturing talented new voices.
I have taught romance writing at Marymount College in NYC and have participated in panel discussions and led workshops at writers conferences throughout the United States, Australia and New Zealand. I also participate regularly at various pitching events, meet and work with editors at the Big 5 publishers, and conferences like Thrillerfest and The Writer's Hotel. These interactions keep me apprised of what is and is not selling in the current fiction market, especially in the areas of women's fiction, thrillers, romance, historical fiction, mysteries and Middle Grade fiction.
Over the years of editing manuscripts, I've loved to share ideas with authors during an editorial assessment, developmental edit or even query letter review. In my edits and assessments, I try to provide detailed, encouraging and actionable feedback that shows what is working especially well and what needs revision. I try to be gentle and nurturing in my edits and assessments but also comprehensive. It's my hope that the editorial process also allows the author to grow in their craft and leaves the writer feeling energized about their current project.
I've always had a love of books and appreciation of the writing process. Prior to entering publishing, I earned my B.A. degree at the College of William and Mary and an M.A. from the University of Virginia. I look forward to hearing from writers about their projects and sharing how I might be able to help strengthen their work.
Services
Fiction
Contemporary Fiction
Contemporary Romance
Cozy Mysteries
Historical Fiction
Historical Romance
Psychological Thriller
Romantic Comedy
Women's Fiction
Awards
Editor of the Year, NYC RWA Chapter
Work experience
Dystel, Goderich & Bourret
Sep, 2017 — Present
In my current position, I continue to brainstorm and provide editorial feedback to the clients I represent who write in a variety of fiction genres. I have frequent meetings with industry professionals and that, combined with speaking at and attending writers' conferences, keep me current on trends in the competitive marketplace.
Jan, 1997 — Aug, 2017 (over 20 years)
Managed various lines of books, including paranormals and contemporary romance. Acquired and edited a diverse range of authors writing in all the romance sub-genres, e.g. historicals, contemporary, paranormals, romantic suspense and inspirationals. Worked with several NYT and USA Today bestselling authors, including Sylvia Day, Megan Hart, Julia London, and Lisa Renee Jones.
Ann Leslie has 116 reviews
maria Z.
Sep, 2023
Cheryl G.
Aug, 2023
Claire A.
Jul, 2023
Lucille G.
Jul, 2023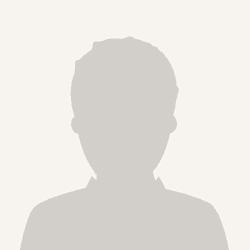 Kata Č.
Jun, 2023
Sign up to read more reviews
Create a free Reedsy account to connect with Ann Leslie and thousands of other publishing professionals on Reedsy.