Overview
During my career in publishing, I've edited more than 700 books, most notably the bestselling BLUE DAYS, BLACK NIGHTS by Ron Nyswaner, Oscar-nominated screenwriter of PHILADELPHIA. For seven years, I worked at Alyson Books in Los Angeles, where I spent three years as the company's editor in chief. I've edited many high-profile and award-winning titles, including NEW YORK TIMES bestseller Teresa Mummert's PERFECT LIE, Dete Meserve's GOOD SAM (number-one Amazon bestseller and now a Netflix film), Chaz Bono's memoir THE END OF INNOCENCE, Tom Kakonis's TREASURE COAST, five novels in Elizabeth Sims's acclaimed Lillian Byrd Crime Story series, and two graphic novels by National Book Critics Circle nominee Alison Bechdel. I've worked with established and up-and-coming authors as a developmental editor, writing mentor, line editor, and copy editor. My essays and commentary have appeared on NPR and Pacifica Radio and in USA TODAY, among other places.

I specialize in genre fiction (sci-fi, fantasy, mysteries, thrillers, horror, speculative/paranormal, dystopian fiction, action-adventure, romance, chick lit, YA, westerns, and children's books), as well as literary fiction if it's influenced by one or more of these genres. Occasionally I will take on a nonfiction book if it feels like a good fit, so try me. Once we begin collaborating, I'll work side by side with you as your editor, mentor, nagging pal, helicopter mother/tiger mom, kindly sleeve tugger, and loudest cheerleader. We will come up with a plan to help you either find a traditional publisher for your book or create a road map for self-publishing, identifying goals along the way. We'll work together as a team to develop your ideas and your book and make sure it tests your chops as a writer—I'm here to challenge you and help you produce writing you never thought possible! When things click into place like this, it is magic. And the angels sing. At least this one does.

I've been told I have a knack for making books the best they can be while retaining the author's voice and style. In other words, I don't change an author's writing to suit my personal style; I let her or his voice shine through on each page. It is my passion to take great books and help make them fantastic. As one of my authors says, I push writing "over the brink of what's acceptable into the realm of what's extraordinary."

Come join me on this adventure.

And don't forget to bring a book!



Services
Fiction
Fantasy
Horror
LGBTQ Fiction
Literary Fiction
Middle Grade
Mystery & Crime
Science Fiction
Thriller & Suspense
Young Adult
Languages
English (AUS)
English (CAN)
English (NZ)
English (UK)
English (US)
Awards
Five-time Lambda Literary Award nominee
Work experience
Developmental editor, writing mentor, line editor, ghostwriter, and anthology editor for a variety of authors and publishers, including Kensington Books, Cleis Press, First Books, University of Wisconsin Press, Inkwater Press, Daedalus Publishing, Watermark Entertainment, Midnight Shadow Productions, and Little Acorn Press.
Oct, 2002 — Nov, 2009 (about 7 years)
Hired and managed editorial staff for a midsize trade book publisher and oversaw the timely completion and overall quality of all books from manuscript to final product. Acquired 50–60 novels and nonfiction books per year. Edited 20–25 titles per year while working closely with authors on character development, story development/structure, tone, style, grammar, and commercial viability. Worked closely with the copy editing, art, production, and marketing departments to ensure the delivery and promotion of all titles. Negotiated contracts with agents and authors. Monitored sales data and industry trends. Pitched titles at sales conferences and spoke on publishing panels on behalf of the company. Wrote and reviewed jacket copy and Amazon promo material.
Edward D.
Sep, 2023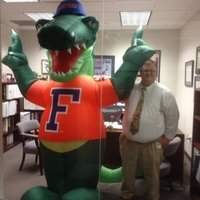 David P.
Sep, 2023
Hunter S.
Sep, 2023
Kenny P.
Sep, 2023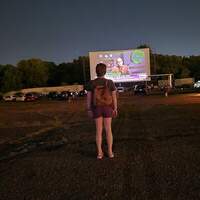 SJ U.
Sep, 2023
Sign up to read more reviews
Create a free Reedsy account to connect with Angela and thousands of other publishing professionals on Reedsy.