Overview
As an award-winning and NYT bestselling author with fifteen years of experience in the writing world, both on the fiction and nonfiction side—with ten published books under my belt—I know how to spot problem areas in manuscripts. Just as important, though, I also know how to draw out the elements in a manuscript that are working. How to help a writer create the very best version of the story they want (and need) to tell. I do this by brainstorming with you, providing multi-leveled critiques, and asking questions that will deepen even your own understanding of various elements of your work—like characters, plot, setting, pacing, and voice, to name a few. I will provide thoughtful, constructive feedback (because, really, who has the energy for anything less?).
My manuscript and editing services are perfect for the writer who:
· is ready to dig in and take their work to a new level
· is in need of a fresh perspective
· requires assistance in navigating next steps
· has hit a metaphorical wall: conceptually, logistically, linguistically (or any combination thereof)


I will work with both fiction and nonfiction manuscripts for readers of all ages, though my areas of specialty include: contemporary realism, young adult, middle-grade, and memoir.
MY WRITING & PUBLISHING CREDITS
My young adult novels deal with topics and issues near and dear to my heart, such as mental health, gendered violence and abuse, and LGBTQ+ equality. On the middle-grade side, I love to create worlds that are full of imagination, centering around family, friendship, and the challenges of growing up. These titles include The Way I Used to Be, The Last to Let Go, Something Like Gravity, and Code Name: Serendipity. I also contributed to the nonfiction young adult anthology, Our Stories, Our Voices. Each of these books received accolades in the form of awards, honors, critical acclaim…and some have even been NYT bestsellers! Prior to turning my attention to fiction full-time in 2015, I authored or co-authored numerous nonfiction books on the topics of art, history, culture, and biography, while editing and managing dozens more.
TEACHING & EDITING EXPERIENCE
Since 2016, I have led dozens of writing workshops and presentations across the country, speaking to students, classes, and writing groups of various ages and levels. During this time, I also began offering freelance editing services, and I have grown to cherish these interactions and relationships. There's nothing that compares to helping a writer make a breakthrough in their work or seeing them not give up on their dream.

SO, IN A NUTSHELL
I have extensive experience working with industry professionals in a broad range of publishing scenarios and I'm passionate about helping others to find their voice and tell their stories. If I sound like the kind of person you want in your writing corner, I'd love to hear from you.
Services
Fiction
Coming of Age
Contemporary Fiction
LGBTQ Fiction
Literary Fiction
Middle Grade
Young Adult
Awards
New York Times Bestseller (The Way I Used to Be, 2016)
Goodreads Choice Award Nominee - Best YA Fiction (The Way I Used to Be, 2016)
Bank Street Best Books (The Way I Used to Be, 2016)
Texas Library Association TAYSHAS List (The Way I Used to Be, 2017)
American Library Association Amelia Bloomer List (The Way I Used to Be, 2017)
Texas Library Association TAYSHAS List (The Last to Let Go, 2018)
Connecticut Nutmeg Book Award Nominee (The Way I Used to Be, 2018)
Eliot Rosewater Award Honor Book (The Way I Used to Be, 2018-19)
Maryland Black-Eyed Susan Award Nominee (The Last to Let Go, 2020)
Whippoorwill Book Award Winner (Something Like Gravity, 2021)
Cosmopolitan Magazine's Best 100 YA Books of All Time (The Way I Used to Be, 2022)
International Bestseller (The Way I Used to Be, 2023)
Certifications
BFA (State University of New York at Buffalo, 2004)
MA (State University of New York at Buffalo, 2008)
Work experience
In 2015, upon the sale of my debut novel, I left the nonprofit world to start my own company, under which I have worked with Simon and Schuster's McElderry and SimonPulse imprints, as well as Penguin Random House's Razorbill Books. With these publishing houses, I have written 4 young adult and middle grade novels, and contributed to a nonfiction young adult anthology. During this time, I have also freelanced as an editorial consultant, where I continue to provide developmental editing of fiction and nonfiction book-length projects, and manuscript services such as query letter reviews, editorial assessments, and copyediting. My books include: CODE NAME: SERENDIPITY (PRH/Razorbill, 2022), SOMETHING LIKE GRAVITY (S+S/McElderry, 2019), THE LAST TO LET GO (S+S/McElderry, 2018), OUR STORIES, OUR VOICES (S+S/SimonPulse, 2018), THE WAY I USED TO BE (S+S/McElderry, 2016).
Apr, 2009 — Apr, 2015 (about 6 years)
In my curatorial role at this nonprofit arts organization, I learned to hone both my project management and writing and editing skills. At any given time, I was managing multiple art exhibitions and their corresponding publications, which ranged from short 15-page booklets, to full-scale book-length exhibition catalogues with multiple contributors, published by major international art presses. In this position, I wrote five publications on the subjects of art, history, culture and biography, while assisting in the organization, development, and editing of dozens more. These publications include: BEARING WITNESS (2014), VIK MUNIZ: GARBAGE MATTERS (2013), SOPHISTICATED SURFACES (2012), ROMARE BEARDEN: SOUTHERN RECOLLECTIONS, GALLERY GUIDE and FAMILY GUIDE (2011). Selected editing/contributions include: CONNECTING THE WORLD: PANAMA CANAL AT 100 (2014), SEEING THE WORLD WITHIN (2012), ROMARE BEARDEN: SOUTHERN RECOLLECTIONS (2011), CONTEMPORARY MASTERWORKS (2010).
University at Buffalo Art Galleries
Feb, 2007 — Jan, 2009 (almost 2 years)
In this temporary position I spent nearly two years managing and organizing a retrospective exhibition, as well as its accompanying exhibition catalogue, which would become my first published book, ODE TO MICHAEL GOLDBERG: SELECTIVE THIEVERY. This book included essays that delved into postwar art and poetry, biography, and history.
Jeanette M.
Apr, 2023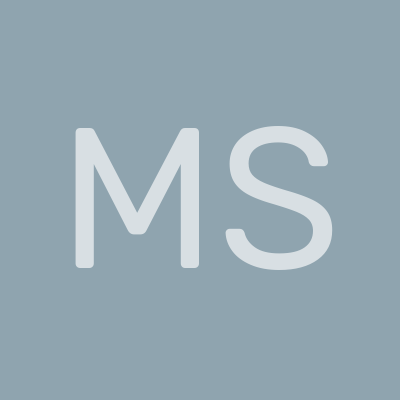 M.S.P. W.
Dec, 2022
Laura T.
May, 2022
Storm E.
May, 2022

Michelle C.
Mar, 2022
Sign up to read more reviews
Create a free Reedsy account to connect with Amber and thousands of other publishing professionals on Reedsy.