Overview
If you're a business leader looking for a writer to help turn your ideas and material into a compelling, commercial book project, or need strategic advice as you navigate the publishing process, I might be the partner you're searching for.

I've worked as a credited and non-credited ghostwriter on a growing number of works, ranging from projects for major publishers to books that clients have self-published or written for friends and family. On the non-fiction side, I've worked with business leaders and prominent figures in a range of industries on a variety of projects, including memoirs, leadership and advice books, and titles exploring topics in business, technology, medicine, politics, and law. I've also worked with clients on the fiction side to help develop their novels and short pieces, and have particular experience as a writer of humor and satire.

I'm currently working on projects under contract with major publishers, and have recently collaborated on book projects released by imprints at HarperCollins, Macmillan, Wiley, and more.

Under my own name, I am the author of Anonymous Lawyer: A Novel (Henry Holt), co-author of The Curve (Ankerwycke), and a freelance writer and editor for a range of publications. I've worked in television, writing scripts for NBC, Warner Brothers, and Sony, have been published by The New York Times, The Wall Street Journal, and many others, and am also a Harvard-trained lawyer.

The excitement of the work I do is getting to dive into someone else's world for a little while, and helping to tell their story. You're the expert in what you do and the life you've lived -- I can help bring that out, and present it in the most compelling way possible, to meet whatever your goals are, whether it's a traditionally-published book, or a more targeted vehicle for generating business. I look forward to hearing about your project and potentially working together to make your vision a reality.

Praise from past and current clients:

"Jeremy and I have worked closely together on multiple projects and there's very simply no finer professional or person whom I would select as a partner for any project. Jeremy is a rare individual who has an incredible ability to create content, organize, story-tell, and smoothly connect everything together to inspire, teach, and move an audience. I love working with Jeremy and he would be my first pick for anything in the future."

"Jeremy is a unicorn, it's that simple. He has the raw intellect to go deep on any subject, and the creative genius to help you surface your voice. There's no pride of authorship, just commitment to producing something great however you get there. It's hard to imagine someone capable of caring more about your book than even you do, but that's how it feels to work with Jeremy; if I had made the mistake of choosing someone else to work with, my book would have been half as good."

Praise from The Wall Street Journal: "Jeremy is a very funny writer."


Services
Non-Fiction
Biographies & Memoirs
Business & Management
Cooking, Food, Wine, & Spirits
Entertainment
Law
Parenting & Families
Political Science & Current Affairs
Self-Help & Self-Improvement
Languages
English (CAN)
English (UK)
English (US)
English (US)
Awards
Wall Street Journal bestseller
Certifications
A.B. Princeton, 2000
J.D. Harvard Law School, 2005
Work experience
Currently collaborating with clients across industries on book proposals, full manuscripts, and related content. Recent projects in the psychology/self-help space, and on parenting, business, law, and technology. Excited to work with clients who are passionate about what they do, and have knowledge and insights they are eager to share with the world.
Ghostwriter / Collaborator
May, 2022 — Present
Collaborated on a book for a lawyer / TV legal personality, set to be published by a major imprint in Summer 2024.
Dec, 2020 — Jul, 2022 (over 1 year)
Collaborated on a book about business strategy for a top business school professor, published by a major imprint in July 2022.
May, 2020 — Feb, 2023 (almost 3 years)
Collaborated on a book about unlocking your full potential for a top business executive, published by a major imprint in March 2023 (Wall Street Journal bestseller).
Jan, 2019 — Oct, 2019 (9 months)
Helped experienced law firm partner with memoir he sought to self-publish for friends and family. Worked with his family to organize interview content, and then structure and write the memoir.
Nov, 2018 — Feb, 2021 (over 2 years)
Collaborated on a book about leadership and self-improvement for a top business executive, published by a major imprint in February 2021.
Oct, 2018 — Sep, 2020 (almost 2 years)
Authored book about the future of medical data as credited ghostwriter for the founder/president of a leading medical technology firm, aimed at a popular audience. Client found an agent based on the book proposal which I wrote, and book was published by Wiley in September 2020.
Sep, 2018 — Sep, 2019 (about 1 year)
Authored book proposal for leading health care executive about the future of primary care medicine.
Apr, 2017 — Jan, 2018 (9 months)
Authoring memoir/self-help book as credited ghostwriter for Silicon Valley entrepreneur, designed to inspire young entrepreneurs as they build their businesses. Received offer from major publisher off of a book proposal which I wrote for the client.
Jun, 2016 — Jan, 2018 (over 1 year)
Novel co-authored with Cameron Stracher and published by Ankerwycke. Featured in Radar Magazine, Star, and more. Developed for television by Warner Brothers and NBC; co-wrote pilot script with Jeff Rake.
Oct, 2014 — Feb, 2016 (over 1 year)
Authored non-fiction as a credited ghostwriter through Gotham Ghostwriters for the CEO of a large technology company. Book tells the story of the company's ten-year history. Reviewed by Dow Jones MarketWatch: "The craziest official tech startup history you will ever read."
Feb, 2014 — Feb, 2015 (about 1 year)
Served as developmental editor and then line editor/proofreader for a series of self-help books that was shopped to publishers by my client and his agent. My work involved taking the client's first draft and helping him to shape and structure the material, then working with him to improve the writing. I then helped him find an agent for the book, and now am working with him to build two follow-up books, helping him structure the material and then editing the manuscripts.
Dec, 2013 — Dec, 2014 (about 1 year)
Authored non-fiction with Dr. Peter Pramstaller, M.D. and Matt Smith as a credited ghostwriter through Gotham Ghostwriters. Book was self-published by Pramstaller and Smith on Amazon (2015) and is designed to help doctors gain the skills to become better leaders, and support a consulting organization Pramstaller and Smith are launching later this year.
Self-Published Marketing/Business Book
Jan, 2012 — Jun, 2012 (5 months)
Worked with the author of a self-published marketing/business book to edit his manuscript and prepare it for self-publishing on Kindle.
The Wall Street Journal, The New York Times, The New Republic, McSweeney's Internet Tendency, The Barnes and Noble Review, others
May, 2005 — Present
Humor pieces regularly published in McSweeney's, The Barnes and Noble Review, and other sites and publications. Writing has appeared in The Wall Street Journal, The New York Times, The New Republic, Parents magazine, and elsewhere. Have ghostwritten pieces for The Financial Times, Inc., Forbes, and many other publications.
Novel published by Henry Holt and Co. and in paperback by Picador; foreign releases in the UK, Italy, Israel, Poland, Korea, Russia, and Thailand. The book received a 4-star review in the New York Post ("[E]xposing, as it does, our culture's mania to win at all costs, 'Anonymous Lawyer' has pierced the heart of a moment in our social history."), and was called "wickedly amusing" by USA Today.
Developed for television by Sony and NBC; co-wrote sitcom pilot with Jeff Rake. Currently developing and writing the screenplay for a film based on the book.
Apr, 2003 — Nov, 2006 (over 3 years)
Ghostwriter for five chapters in one prominent journalist non-fiction book about moments of presidential courage in American history and for portions of another prominent journalist's non-fiction about the American legal system. Also served as editor for "Internal Bleeding," a non-fiction about medical errors written by two prominent physicians.
Marty D.
Feb, 2023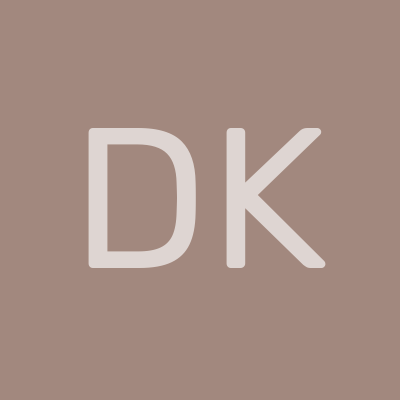 Dolly K.
Jan, 2021
Danica L.
Dec, 2018