Overview
I have a master's in postcolonial literature and worked for Bloomsbury Publishing in London before I moved to the US. After I left Bloomsbury I started freelancing as a copyeditor and proofreader and have worked on a wide range of exciting projects throughout the past 7+ years.

I have edited and proofread poetry and short stories for Write Bloody Publishing in LA and have edited English translations of a series of Swedish children's books. I have also copyedited for companies like Lean In and Society6, as well as Sheryl Sandberg's Option B organization.

For a number of years I edited many of Bloomsbury's big-name cooking ebooks, making sure that highly complex layouts looked clean and sleek in ebook form and that they were of the highest editorial and technical standard. Bloomsbury is still one of my most consistent clients and I provide them with QA and proofreading of their adult trade, specialist, and children's ebooks (for many of the titles that are listed in my portfolio, I have worked on the ebook files).

Hit me up if you want your manuscript fine-tuned or scanned for errors. I am highly conscientious and genuinely interested in most subjects, and I want to help make your book the absolute best it can be.



Services
Non-Fiction
Cooking, Food, Wine, & Spirits
History
Political Science & Current Affairs
Fiction
Historical Fiction
Middle Grade
Short Story
Young Adult
Languages
English (UK)
English (US)
Work experience
Copyediting, proofreading, translation (Swedish), and editorial services/QA for ebooks (from straightforward fiction to highly complex, illustrated nonfiction titles).
Completed and ongoing projects include:
• Editing of Bloomsbury Publishing's big-name cooking ebooks and proofreading/QA of their wide range of fiction, nonfiction, children's, and specialist ebooks.
• Copyedited 'Getting Started' guides and reading material for Lean In Circles.
• Copyedited stories of adversity for the community library in conjunction with the launch of Sheryl Sandberg's Option B.
• Translated and edited a series of Swedish children's books into English for bNosy.
• Conducted and copyedited interviews for Society6.
Oct, 2013 — Oct, 2014 (about 1 year)
• Managed ebook conversion of adult trade and specialist backlist titles.
• Mono and color, from simple to highly complex conversions.
• Coordinated with in-house departments, suppliers, and freelancers to guarantee that ebooks were delivered on time and within the approved budget.
• Handled the various tasks involved in ebook conversion from print files: editorial briefing, file sourcing, cost approval, quality assurance, and proofreading.
• Managed file corrections and updates to all ebooks, coordinating with digital distribution and sales teams.
• Ensured that digital books were produced to a high technical and editorial standard and quality for all major e-reading platforms.
• Created an ebook manual that established the house style for all ebooks going forward.
• Provided training for colleagues in quality assurance and digital processes.
Nov, 2012 — Sep, 2013 (10 months)
• Managed both the editorial and production parts of the department's ebook conversion for backlist titles: clearing contracts, editorial briefing, communication with suppliers, cost approval, scheduling, quality assurance, final approval and upload of files for distribution.
• Other editorial and administrative tasks involved: proofreading and collating of manuscripts, liaison with authors, picture research, video editing for ebooks, reprint corrections, translation, blog posts, updating the company database.
• Coordinated extensive corrections to an ebook with the author of a bestselling title.
Tim D.
May, 2022
Sara S.
May, 2021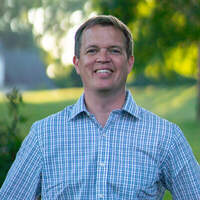 Jeremy O.
Aug, 2020
Jeff K.
Jun, 2020
Stacy H.
Jun, 2020
Sign up to read more reviews
Create a free Reedsy account to connect with Sarah and thousands of other publishing professionals on Reedsy.