Overview
I am a veteran book editor of nonfiction (mainly true crime, business and leadership, selected memoir, and self-help/health). I like to work closely with "my authors" to help shape the book they truly want to write and publish. I consult with you on independent publishing options. My authors win awards.
My own five-time award-winning book titled Cover to Cover: What First-Time Authors Need to Know about Editing is the guide you want to read before you spend effort and money on an edit. Opened at #1 new release in editing on Amazon, GOLD award winner from the Nonfiction Authors Association, acclaimed by other editors (who are also picky), and answers a lot of the questions authors have when venturing down the publishing path.
As one of my authors said, "Sandy is tough as nails."
Maybe you need a push or a shove, a guide into the world of publishing. Let's have a speed date by phone or email and discuss your writing project. Let's talk about the level of editing your work needs (because first-time authors are often confused about editing, the missing step between writing and publishing). We can discuss pricing, timetable, publishing options, next steps, even marketing with an eye to creating a commercial-quality book that can compete with any book out there in your genre.
Perhaps you are writing a business card book, showcasing your management and leadership skills. Let me help you build your brand with a high-quality business book.
I have had the honor of working with ordinary people with extraordinary stories and extraordinary people with incredible stories: Holocaust survivors, a rock groupie, a bank robber, DEA agent, FBI agent, homicide detective, narcotics sergeant, high-tech project leaders, a CEO of a Fortune 50 company, professors, business leaders, a psychic, a Top Gun (for real), real estate hot shots, a funeral home director, a Las Vegas Mob historian, doctors, psychiatrists and psychologists, an Admiral and Commander of an aircraft carrier, a school principal, entrepreneurs -- all real people with real stories just like yours.
If this is your first book, think of the editing process like this: You're standing there stark naked. You are feeling vulnerable. You need guidance. Let me cut through the BS and worry about commas and semicolons. Let's talk.
Services
Non-Fiction
Biographies & Memoirs
Business & Management
Health & Wellbeing
History
Humanities & Social Sciences
Psychology
Self-Help & Self-Improvement
True Crime
Awards
Ben Franklin Silver, health/fitness
Foreword Reviews IndieFab Book of the Year, Silver
Midwest Book Award, Finalist
Nebraska Center for the Book, content design, 2017
Eric Hoffer Award, finalist, health 2020
Foreword Reviews Indie Book of the Year, finalist, self-help, 2020
Foreword Reviews Indie Book of the Year, finalist, health, 2020
GOLD, Nonfiction Authors Association, 2021
Distinguished Favorite, Independent Press Award in Writing and Publishing, 2021
WINNER in Business: Writing/Publishing, 2021 International Book Awards
Certifications
Coursework completed: EFA Developmental Editing for Nonfiction
Creative Nonfiction course, University of Nebraska at Omaha
Coursera MOOCs, various topics in social psychology and healthcare
Coursework University of Iowa Summer Writing Festival, memoir
Modern American Essay course, University of Nebraska at Omaha
Completed Nonfiction Authors Association masterclass on book publicity (2023)
Completed Nonfiction Authors Association masterclass in book publishing (2022)
Work experience
Book editor and independent publishing consultant who loves working with first-time authors. I edit books, evaluate manuscripts, draft web copy, and advise on publishing options for authors of nonfiction. I also judge national book awards, blog on Medium, and kayak when the boss isn't looking.
Metropolitan Community College
Jan, 2008 — Present
Instructor for noncredit continuing education classes in how to write, publish, and market a book.
Genevieve T.
Sep, 2023
Brian M.
Sep, 2023
William D.
Mar, 2023
Chris S.
Feb, 2023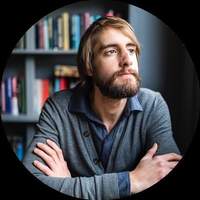 Ricardo F.
Dec, 2022
Sign up to read more reviews
Create a free Reedsy account to connect with Sandra and thousands of other publishing professionals on Reedsy.