Overview
I founded a boutique literary agency in Washington, DC, representing adult nonfiction, with a particular interest in food, popular science, history, memoir, and social issues. I love narrative nonfiction, and have sold everything from a sake travelogue to a maritime memoir. I've also sold several cookbooks, advice books, and other forms of prescriptive nonfiction. Many of my books have a policy or advocacy angle.
Prior to founding my agency I was an editor at Oxford University Press managing their trade reference list. In that role I oversaw OUP's influential food and drink Companion series, which has won or been nominated for James Beard, IACP, Gourmand, and other food writing awards. I love working with academics to help them translate their scholarship for general readerships.
Given my strong and wide-ranging track record as a literary agent, and my background as an editor at the world's top university press, I am well qualified to help you create an irresistible query letter and proposal for your smart nonfiction book, or to perform copyediting and developmental editing on your sample chapters or complete manuscript.
**Please note that I am a member of the Association of American Literary Agents (AALA), and pursuant to their updated Canon of Ethics I put up a firewall between my freelance editing work and my agency work. I will not consider representing any book that I receive payment for editing or assessing. This is also not the right place to pitch me on representation; please see my agency website for submission guidelines.**
Services
Non-Fiction
Biographies & Memoirs
Cooking, Food, Wine, & Spirits
Health & Wellbeing
History
Political Science & Current Affairs
Technology
Travel
True Crime
Awards
James Beard Award for Writing & Literature
James Beard Award for Reference & Scholarship
James Beard Award for Beverage Without Recipes
Work experience
Founded a boutique literary agency representing adult nonfiction.
May, 2012 — Jul, 2016 (about 4 years)
As a member of the acquisitions editorial team, I shaped departmental publishing priorities; conceived, commissioned, and developed four food and drink reference works averaging 250-350 contributors each; and served as the lead editor for the Encyclopedia of Social Work.
Published works (selected): James Beard Award-winning Oxford Companion to Cheese (2016), edited by Catherine Donnelly; James Beard Award-nominated Oxford Companion to Sugar and Sweets (2015), edited by Darra Goldstein; Savoring Gotham (2015), edited by Andrew F. Smith; James Beard Award-winning Soda Politics (2015), by Marion Nestle; and Garner's Modern English Usage (2016), by Bryan Garner.
Nov, 2010 — May, 2012 (over 1 year)
As an Associate Editor I wrote approved proposals for seven Oxford Research Encyclopedias, with $1m+ in funding; served as the lead U.S. editor tasked with re-designing Oxford Reference, OUP's largest content platform (2m+ A-Z entries); and managed the trade reference program, including a publishing partnership with the Country Music Hall of Fame.
Published works (selected): The Oxford Book of American Short Stories (2012), edited by Joyce Carol Oates; James Beard Award-nominated Oxford Companion to Beer (2011), edited by Garrett Oliver (more than 65k copies sold); The Encyclopedia of Country Music (2012), edited by the Country Music Hall of Fame; Sharp's Dictionary of Power and Struggle (2011), by Nobel Peace Prize-nominated activist Gene Sharp; and the Atlas of the World (annual editions).
Oct, 2009 — Nov, 2010 (about 1 year)
I provided administrative support to the reference department and wrote a curriculum review that won approval for the A History of US textbook series to be taught in Virginia classrooms.
Helene H.
Aug, 2023
Valerie W.
May, 2023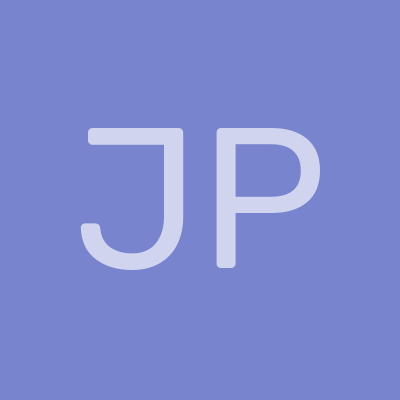 James P.
Oct, 2022
Geoff D.
Sep, 2022
Julian G.
Jun, 2022
Sign up to read more reviews
Create a free Reedsy account to connect with Maxwell P. and thousands of other publishing professionals on Reedsy.