Overview
Copy editing is a subtle balancing act between the "rules" of grammar and style (which I've studied extensively) and the nuances of each author's voice. I work hard to refine and clarify text while strengthening what makes it unique: each manuscript requires its own rules, its own exceptions. I strive for transparency when I suggest changes so that authors understand why I've made them and can make their own judgments about whether to accept or dismiss them.
I also believe strongly that good copy editing involves more than just tweaking punctuation and style. I read closely and carefully, taking notes along the way, and have a strong history of catching discrepancies, timeline problems, and other such issues—some minor, some more significant—that may need to be corrected or clarified. In my experience, authors tend to care far more about these matters than comma esoterica, so I take care to truly consider the substance of the text, not just the style.
When I work for major publishers, I rarely have direct contact with authors, but many of them have been so pleased with my work that they've requested me for their next manuscripts or asked my name so they could include me in their acknowledgments. Among these unsolicited tributes:
"I also want to thank Mary Beth C. for her witty, instructional care with my words."
—Roxane Gay, BAD FEMINIST
"I would also like to sincerely thank Mary Beth C. for her truly wonderful copyediting expertise. In addition to making it appear as if I actually know how to write proper English (hint: I don't), I learned so many awesome things from her comments that I'm ninety-nine percent sure I will never lose in bar trivia ever again."
—Colin Gigl, THE FERRYMAN INSTITUTE
"I genuflect to my copy editor, Mary Beth C., whose name I didn't even learn until long after she'd swung her scythe. I thought I was good at catching grammatical errors and maintaining consistency of style; Mary Beth taught me how unreliable I actually was. I'm humbled, but grateful."
—Jamie Bernstein, FAMOUS FATHER GIRL
"I've benefitted from the impressive observation skills of my copy editor (also a trained musician), Mary Beth C., who saved me from more than a few embarrassing blunders."
—Nolan Gasser, WHY YOU LIKE IT
"Mary Beth C. performed miracles with my mountains of errors."
—Randy Susan Meyers, ACCIDENTS OF MARRIAGE
"Mary Beth C. is, as a copyeditor, diligence itself."
—Nicholas Delbanco, THE ART OF YOUTH
"Thank you to Mary Beth C., copy editor supreme, who took such deep interest, who read so closely, who saved me from my fast-typing self, who opined, and who made me laugh; your contribution to these pages is priceless."
—Beth Kephart, HANDLING THE TRUTH
The selected books in my portfolio below give a glimpse of the wide variety of manuscripts I copy edit. I enjoy the variety and approach each manuscript with fresh eyes, eager to explore the new world within its pages.
Services
Non-Fiction
Biographies & Memoirs
History
Fiction
Fantasy
Historical Fiction
Literary Fiction
Mystery & Crime
Science Fiction
Women's Fiction
Work experience
I work directly for major publishers but also take on manuscripts for indie authors excited about polishing their work to professional quality.
Jun, 2006 — Oct, 2012 (over 6 years)
At HarperCollins, I hired and managed freelance copy editors, evaluated and emended their work, prepared it for review by authors, and incorporated authors' changes into the copy editing. This experience gave me considerable insight into how authors respond to copy editing—what is helpful and what is overstepping—and I strive to use that insight in my own work as a freelance copy editor.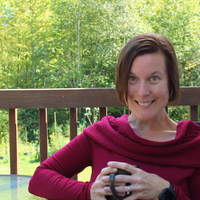 Amy F.
Jul, 2020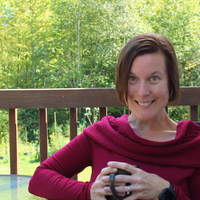 Amy F.
Nov, 2019
Dave C.
Jul, 2019
Dave C.
Dec, 2018
Zack K.
Apr, 2018
Sign up to read more reviews
Create a free Reedsy account to connect with Mary Beth and thousands of other publishing professionals on Reedsy.