Overview
Early on in my career at Penguin Books Canada, award-winning and bestselling author Ted Bishop (Riding with Rilke: Reflections on Motorcycles and Books) told me, "You're the kind of editor every writer wants to work with—someone who gets the project, sees where it is going, and helps guide you there." Seventeen years later, I'm still holding fast to that standard, regardless of the job at hand. Whether your first draft needs a thorough assessment and developmental edit or is at the copy editing and proofreading stage, I am "all in," offering expertise and guidance, support and collaboration, and a healthy dose of curiosity.
Along with working in the genres of memoir, travel, and architecture, I have extensive experience in the field of mother-centric writing, having spent nearly nine years editing columns for Literary Mama, as well as serving as its Editor-in-Chief for almost two years. Being part of that community made me a more compassionate and flexible editor, since I was engaging with writers at various stages of their careers, who were juggling multiple responsibilities. Former Literary Mama EIC, Caroline M. Grant said, "Maria is perfectly professional, cheerful, and a true pleasure to correspond with. I trust her work implicitly."
I am also a published poet and arts and culture writer, with my work appearing in Canadian and international magazines, literary journals, and anthologies. My love of poetry has led me to edit chapbooks with the University of Ottawa's Friday Circle series.
Services
Non-Fiction
Architecture
Biographies & Memoirs
Design
Inspirational
Self-Help & Self-Improvement
Travel
Languages
English (AUS)
English (CAN)
English (UK)
English (US)
Awards
Linda Waddell Memorial Scholarship in Publishing Studies, Simon Fraser University
Scholarship to attend The Banff Centre's Wired Writing Studio
Certifications
Master of Publishing, Simon Fraser University
Work experience
I offer the following services to my clients: Manuscript Reading and Evaluation; Substantive/Structural Editing; Stylistic Editing; Copy Editing; Fact Checking/Reference Checking; Permissions Research; Proofreading; and Copy Writing.
Sep, 2014 — Jun, 2016 (over 1 year)
I oversaw and provided final approval of all content for a volunteer-run online magazine with over 40,000 monthly readers.
Working with the Managing Editor, I set editorial direction and format; ensured editorial standards and publishing schedules were met; developed and managed an international team of editors and writers; solicited new writers; interviewed, tested, and trained staff; built community; planned and implemented projects outside regular publishing schedule; and contributed to social media communications. As well, I was involved in business and financial decisions and processes, and in building links with similar organizations.
Dec, 1999 — Aug, 2006 (over 6 years)
I wrote, edited, and proofread book jacket, catalogue, and sales brief copy; was in-house editor, performing substantive and line edits for several titles; evaluated manuscripts; ran profit and loss statements; solicited blurbs; and secured permissions.
Michael C.
May, 2023
Zenia K.
May, 2023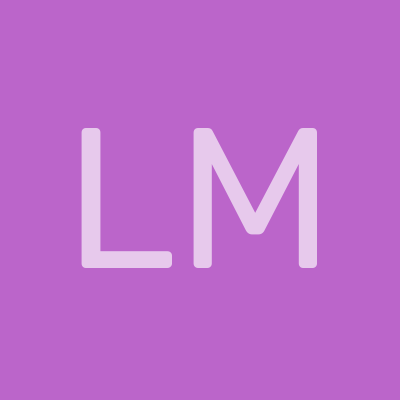 Leah M.
Dec, 2022
Caitlyn L.
Apr, 2022
Lisa B.
Oct, 2020