Overview
**Currently accepting clients with deadlines AFTER January 15, 2024
For almost two decades, I've provided freelance editorial services to writers. Many of the manuscripts I've worked on now occupy shelves in bookstores across Canada and the US.
While I work mainly in the genre I write, historical fiction, I accept dystopia, sci-fi, adventure, thriller, mystery, crime, fantasy, and young adult. I also offer critiques on shorter nonfiction pieces.
I appreciate the importance of having a strong editor—I was fortunate enough to have worked with several. The role a mentor plays in helping you develop your story is invaluable, from the preliminary stages to the final line edits.
Since 2006, I've critiqued thousands of pages and have delivered editorial feedback to aspiring, indie, and traditionally published authors—prominent, award-winning Canadian historical writer Marsha Skrypuch among them. Publisher Douglas & McIntyre hired me to provide cultural perspective, nuance, and edits on highly-acclaimed author Robert Hough's work of literary fiction, The Marriage of Rose Camilleri.
I offer actionable suggestions, a keen eye for detail, and knowledge of both the traditional and indie publishing landscapes.
What I will not do is change the intention of your writing or tamper with your voice.
Let's collaborate and crush clichés, one "single tear streaming down a glistening cheek" at a time.
Services
Fiction
Action & Adventure
Dystopian
Fantasy
Historical Fiction
Post-Apocalyptic
Space Opera
Thriller & Suspense
Young Adult
Languages
English (CAN)
English (UK)
English (US)
Awards
Circa Historical Screenplay Awards - 1st place
2020 Coffee Pot Book Club Award - Gold Medal
2020 Coffee Pot Book Club Award - Silver Medal
Author Elite Award Top Ten Finalist
Humber College Student Literary Competition - 1st place
League for Innovations Short Story Competition - 1st place
Certifications
Ontario College of Teachers
Work experience
Provides copy, line, and developmental editorial services.
Accepts historical fiction, dystopia, sci-fi, space opera, post-apocalyptic, young adult, fantasy, thrillers, contemporary, mystery, and crime.
"My story flow and delivery have dramatically improved as a result of Mar's edits."
— Fred Kennedy, radio personality on Q107 and host of the Issue Zero podcast
"Mar is an excellent, dedicated, and insightful editor, offering useful as well as affirming advice. I was grateful to have her work on my novel, The Cloud Riders."
— James Bow, author of Icarus Down
"Mar provided detailed, thoughtful, and insightful edits. Her feedback has pulled a better writer out of me. She gives your work the attention it deserves. Her style is both motivating and constructive. I will continue to recommend her to any author I know looking for the highest quality editorial assistance!"
— Marie Still, author of We're All Lying
Author of three number-one bestselling historical novels
Eight Pointed Cross, 2011 (second edition, 2020)
Falcon's Shadow, 2020
Ash Fall, 2022
Published and distributed by BDL Publishing
All titles are available as ebooks, paperbacks, hardcovers, and audiobooks
As a certified high school English teacher for over twelve years, I can identify areas of writing that require development and demonstrate how to avoid common mistakes by providing thorough explanations and examples.
Moreover, my experience as a high school teacher has made me an effective editor of YA stories as I am often immersed in the world of young adults.
Jun, 1994 — Jan, 2005 (over 10 years)
Oxygen Magazine 2002-2003 Mississauga, Ontario
• Wrote feature articles
• Edited section pieces
Canadian Natural Health Retailer 2003-2005 Toronto, Ontario
• Wrote a weekly health column promoting natural health, organic food, and alternative personal care to consumers
Planet Oz Magazine 2002-2003 Toronto, Ontario
• Executive editor of conservation/environmental magazine
• Wrote features on plight of Algonquin Wolves
Out There Magazine 2003 Toronto, Ontario
• Section editor of summer Lifestyles magazine
• Wrote several travel features
Sweat Magazine 2003 Toronto, Ontario
• Executive Editor of the official Ontario Colleges Athletic Association magazine
• Responsible for managing and editing the work of 20 reporters
• Wrote a feature about violence in women's sports
Dudu Planet 2002-2003 Malta
• Wrote pop culture features
• Editor
Stone Def, March 1994, Issue 3 Maine, USA
• Review of Def Leppard's Seven Day Weekend Tour
Angus M.
Nov, 2023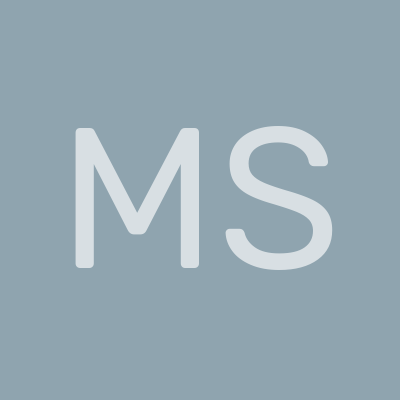 Myron S.
Nov, 2023
C.C. H.
Nov, 2023
Angus M.
Oct, 2023
Lesli W.
Oct, 2023
Sign up to read more reviews
Create a free Reedsy account to connect with Mar and thousands of other publishing professionals on Reedsy.