Overview
Hello!
**In 2023, I'd love to do more book covers and middle grade!**
I Illustrate and design kids books and my vibe is cozy, fantastical, whimsical, and a little goofy. Visual storytelling is my foremost goal, so I love books that let me play with the story. I've illustrated picture books, a smattering of cover design, middle grade books, and I've also done work for magazines, advertisements and local brands
I'm primarily a children's illustrator, with experience creating client books from start to finish. With my clients, I bring their story to life by taking their manuscript from words on a page to a published book. We go through creating character designs, storyboards, color comps, final artwork, then layout design, cover design, and typesetting. I also really enjoy art directing and formatting picture books and novels, especially middle grade and YA. I have experience with KDP and Ingram spark, so I'm happy to help new authors through the publishing process.
I am also working on my own projects and stories for publication. While I love bringing stories to life, my true dream is to be a storyteller.
Illustration Expertise:
Picture book and Middle Grade
Design Expertise:
Interior book formatting for KDP and Ingram etc
Picture book through YA
(I could format your interior file for an adult book, but please don't ask me to design a cover.)
Project Wishlist
I absolutely love picture books, visual storytelling of all kinds, and writing so I spend a lot of time studying the craft, A truly good picture book writes with both words and pictures, and I do my best work when I have the space to really dig into the visual and design possibilities. That being said, here's a list of things I would love to have in my next project:
Text that has "gaps" for the illustration to fill in
A book with an interesting design concept
Fun and unexpected story concepts
Opportunity to design weird creatures or animals
soft, whimsical, quirky, funny, magical, storybook
Nature, forests, especially with a fantasy or "weird" twist
Stories about groups of friends
Favorite picture books:
Sam and Dave Dig a Hole
Don't Let the Pigeon Drive the Bus
Where the Wild Things Are
Little Witch Hazel
A Pizza With Everything On It
Thunder pug
Comics, middle grade, animation, and other stuff:
The Moomin books and comics by Tove Jansson
Calvin and Hobbes
Be Prepared! by Vera Brosgol
The work of Hayao Miyazaki
The work of Brian Froud
Jim Henson and the Muppets
The work of James Gurney
Winnie the Pooh by A.A. Milne
Howl's Moving Castle by Dianna Wynne Jones
Frog and Toad by Arnold Loebel
Testimonials:
Katie was a true pleasure to work with on this project. As a first-time publisher, she showed extreme patience and helped walk me through the process step-by-step. It was painless! She also brought her creative ideas to the table from the minute we started and most importantly, brought to life the characters and story that I envisioned. Wouldn't hesitate to work with her again.
- Andrew Veach, "Red Ted and the Magical Melon Man"
Services
Fiction
Comics & Graphic Novels
Coming of Age
Middle Grade
Middle Grade Fantasy
Picture Books
Awards
Best Capstone - The University of Texas at Dallas 2018
Work experience
Dec, 2018 — Mar, 2020 (about 1 year)
Remote e-book designer.
I'm a freelance illustrator creating books, illustrations, and designs for clients and myself. Here are some of my books and projects:
Some books I've illustrated and designed on include:
Picture Books:
When Mommy Caught A Dragon
Red Ted the Magical Melon Man
There's an Alligator in the Elevator!
Casey's Kite
Mommy's Time
Middle Grade:
That's How it Was
Armstrong Adventures: Zoe's Purpose
Other clients:
Faygo - holiday add
Armed Forces Entertainment - illustrated booklet for Month of the Military Child
Little Lamb Books - book design for All God's Creatures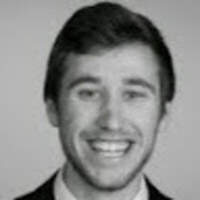 Zachary C.
Jun, 2023
Roberta G.
Apr, 2023

Emil B.
Nov, 2022
Kristen K.
Mar, 2022
Hazel R.
Oct, 2021
Sign up to read more reviews
Create a free Reedsy account to connect with Katie and thousands of other publishing professionals on Reedsy.