Overview
I've worked as an editor for over a decade. During my time at Simon & Schuster, I acquired and edited books by award-winning and bestselling authors, including the first original novels by #1 New York Times bestselling author Nova Ren Suma; and Margaret A. Edwards Award, John Steptoe Award, Coretta Scott King Honor, and NAACP Image Award recipient Kekla Magoon.

My clients have gone on to secure publishing deals with Big 5 publishers (some at auction!), sign with the agents of their dreams and managers at big Hollywood talent agencies, and author bestselling and award-winning books.

Everyone has a story to tell; I want to help you make yours the best that it can be. My critiques are thorough and honest without compromising professionalism or compassion. I want to be your coach, your cheerleader, and your sounding board to help you take your next step toward achieving your literary dreams. I especially love working with voicey books that feature badass female protagonists (the kind that wield actual weapons and the kind whose "weapons" take another form, like a sharp tongue or clever wit), swoony romance (love triangles, enemies-to-lovers, and friends-to-lovers all welcome here!), body positivity, sex positivity, and books that blur the line between reality and magic in all its many forms.

Please note: I am a thorough editor who dedicates a lot of time and attention to your story. Due to the level of detail I provide, I am not going to be the least expensive option; if you're looking for the cheapest quote, please don't inquire.

***********************


"Any writer would be lucky to have Kate's insightful, wise editorial guidance. In her time on the editing staff at Aladdin, Kate acquired and shaped books that launched careers of many industry stars, including the future #1 Indie Next pick author Nova Ren Suma and the multiple John Steptoe-award-winning Kekla Magoon. Kate has an eye for talent and a gentle, skilled hand at coaxing out the best from a writer."
--Liesa Abrams, VP, Editorial Director, Simon Pulse

"Kate has a wonderful eye for what works in the commercial marketplace, with a talent for finding new, fresh voices and pushing them to be the best writers they can be. While at Aladdin, she shaped many noteworthy debuts, and her collaborative editorial process was appreciated and respected by her colleagues and authors. "
--Alyson Heller, Editor, Aladdin Books

"The whole thought of hiring a professional editor made me nervous, at first. But after looking at Kate's background and reading through her testimonials, I was sold. It was one of the best career decisions I have ever made. Kate's enthusiasm for my story made me remember why I loved writing, and her spot-on edits helped me shape and hone my manuscript into something I am immensely proud of. She gave her critiques with a genuine kindness that made me feel completely at ease while also incredibly motivated. Kate's edits gave me the push I needed, and I am so grateful."
– Katharyn Blair, THE BECKONING SHADOW and UNCHOSEN (HarperCollins)

***



Services
Fiction
Chick Lit
Contemporary Fiction
Contemporary Romance
Magical Realism
Middle Grade
Young Adult Fantasy
Languages
English (UK)
English (US)
Certifications
BA, Drama (Ithaca College, 2002)
MFA, Writing for Children & Young Adults (Vermont College of Fine Arts, 2017)
Work experience
Kate has been freelance writing and editing since 2011. In 2015, she began her own full-time freelance editorial business. She offers comprehensive editorial work, providing in-depth, honest, and compassionate critiques.
Simon & Schuster Children's Books
May, 2007 — Jan, 2011 (over 3 years)
Acquired, edited, and wrote jacket and promotional copy for 30+ original novels and edited several popular bi-monthly series such as NANCY DREW, THE HARDY BOYS, & CHILDHOOD OF FAMOUS AMERICANS.
Katherine L.
Apr, 2023
M.A. P.
Apr, 2023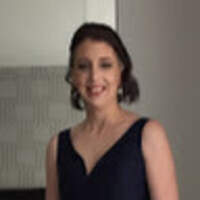 Karen R.
Sep, 2022
Peter L.
Jun, 2022
Philip E.
Jan, 2022