Overview
Firstly, congratulations! It takes a great deal of creativity and determination to put your ideas to paper. I'm privileged that you're considering making me a part of your book's journey into the world.
Whether this is your first foray into the world of children's literature or you're simply perfecting pages for your publisher, I could help.
I have thirteen years' experience, rigorous formal grammar training, a thorough understanding of children's literacy development goals and an acute attention to detail... but that isn't what makes this the most fun, is it? Every book is different, and I find it particularly exciting entering the new world that every story creates. I'd love to help you get the most out of your creativity, and make sure all your readers do, too.
Read on to find out more about my work - or feel free to find out more about me online by searching my name. I'm already looking forward to hearing from you!
***
Here's a little more about me as an editor:
Much of my work has been with big-brand educational clients such as Pearson Education, Bloomsbury, Scholastic, HarperCollins, Oxford University Press and Cambridge University Press, and levelled in line with the National Curriculum for English. Consequently, I have an excellent sense of the literary and linguistic levels at which children enjoy reading, and have particular experience developing materials to engage struggling readers - for example comics and magazines, detailed supportive artwork and themes developed ahead of phonic or word-reading ability.
The greatest part of my experience and passion lies in using artwork and layout to maximise the effect of children's fiction and non-fiction texts. I'm used to working in close liaison with illustrators and designers to create exceptionally high-quality and appealing books, whether they need to be whimsical, atmospheric, intricate, precise - or a combination!
I also have experience with developing adults' fiction and academic work - and I'm always keen to add new skills to my portfolio.
There are more on my website - but, to finish up, here's one testimonial from a regular client:
"​I have worked with Hannah for over 5 years​ on a variety of Primary Literacy projects, on materials for teachers and students. Hannah's editorial work is consistently of a very high quality, and she has a keen eye for grammar and accuracy. She is also able to liaise with in-house and freelance designers directly. Hannah also has a creative talent for artwork briefing and reviewing highly-illustrated and highly-designed proofs. Hannah is incredibly reliable and trustworthy, and I wouldn't hesitate to recommend her."
(Mary Layland: Advanced Content and Learning Specialist, Pearson Education​)
Services
Non-Fiction
Children's Non-Fiction
Comics Non-Fiction
Education & Reference
ELT
Fiction
Comics & Graphic Novels
Literary Fiction
Middle Grade
Picture Books
Young Adult
Languages
English (AUS)
English (CAN)
English (NZ)
English (SA)
English (UK)
English (US)
Awards
AHRC Research Award
DeBreyne Scholarship (Interdisciplinary Research)
Certifications
MLitt English Literature (University of Oxford)
MA English Literature (University of Sheffield)
BA English Literature (University of Sheffield)
Foundation Degree in Classical Humanities (Open University)
Work experience
Skills developed:
• Familiarity with early-years literacy intervention and adults' English language teaching methodology
• Copy editing early-years literacy teacher guides and teaching materials
• Image briefing and research for early-years flashcards
• Copy editing adult literacy textbooks and workbooks
• Adults' education layout and quality best practice
Aug, 2014 — Sep, 2015 (about 1 year)
Skills developed:
• Copy editing of Primary teaching materials (inc. Geography, History, English, Drama, ICT, D&T, Art, Music, Science and Maths resources)
• Formatting of teacher- and pupil-facing resources
• Further expertise implementing the new Primary curriculum
Skills developed:
• Development editing of trade tie-in and spelling strands for digital literacy programme (KS1&2)
• Development editing of comprehension and VGP strands for pupil activity books (KS1&2)
• Development editing of cross-curriculum teacher lesson guides (KS1&2)
• Integration of trade and educational materials
• Tight deadline management for multiple strands' schedules
• Further expertise implementing the new Primary curriculum
Aug, 2013 — Nov, 2015 (over 2 years)
Skills developed:
• Specialist research methodologies
• Understanding of Middle English
• Palaeography
• Technical (as well as practical) grammar
Bloomsbury Publishing Plc
Dec, 2012 — Present
Skills developed:
• Copy editing, fact checking and artwork briefing for high-profile trade fiction series
• Trade fiction layout and quality best practice
• Digital reformatting for POD products
Dec, 2011 — May, 2012 (5 months)
Skills developed:
• Assessment of new manuscripts for quality, propriety and market appeal
• Editing and division of manuscripts for adaptation to format
Recent projects:
• Development of primary-level multi-genre magazines for new comprehension resource
• Redevelopment and project management of teaching guides across all Bug Club book bands
• Development of character artwork for KS2 fiction and non-fiction in liaison with Pearson US
• Development of fully-digital grammar resource, inc. style guides, pupil lessons, demonstration videos, online games and assessment activities
• Preparation of KS2 Shakespeare unit in liaison with the RSC
• Ongoing development of print and digital resources (eBooks, eActivities and audio recordings) for high-profile fiction and non-fiction literacy strands, including levelling for KS1&2, storyboarding and design liaison and HTML formatting
Jun, 2011 — Sep, 2014 (over 3 years)
Skills developed:
• Quick and accurate assimilation of complex concepts and information
• Harmonious cooperation with managing editors and international colleagues
• Journal layout and best practice
Jan, 2011 — Jan, 2012 (about 1 year)
Skills developed:
• Management of a research team and liaison with freelance collaborators
• Copy-editing, writing and structuring diverse chapters of prose, events and financial statements
• Familiarity with Oxford schools' learning and development needs
Oct, 2009 — May, 2010 (7 months)
Skills developed:
• Copy-editing scholarly editions and collections for books publishing
• Writing and manipulating complex language for non-specialist markets
• Managing references and right
Jun, 2009 — Sep, 2011 (over 2 years)
Skills developed:
• Familiarity with KS1&2, SAT, GCSE, AS- and A-Level syllabi
• Understanding of schools' and students' most effective learning tools and structures
Forge Media, University of Sheffield
Oct, 2005 — Jun, 2009 (over 3 years)
Skills developed:
• Commission of reviews and feature articles for fortnightly publishing deadlines
• Training and management of writers
• Formatting, design and layout techniques using Quark, InDesign and Photoshop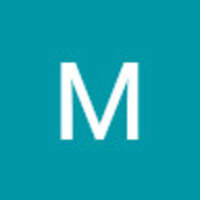 Marcia P.
Jun, 2020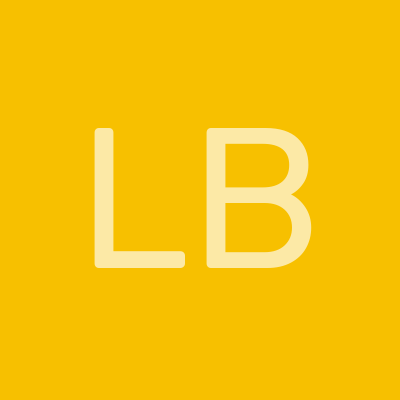 Lisa B.
Feb, 2019
Karen L.
Jul, 2018
Jupiter's S.
May, 2018
Billy B.
May, 2018
Sign up to read more reviews
Create a free Reedsy account to connect with Hannah and thousands of other publishing professionals on Reedsy.