Overview
I have over four years of experience in book publicity, with two years at Mindbuck Media Book Publicity, one of the largest book publicity firms in the country, and a master's degree in book publishing from Portland State University.

I have worked with a variety of genres and types of authors and publishers, and have had success garnering reviews from top industry outlets, magazines, newspapers and radio, podcasts, blogs and bookstagrammers, and other review outlets. I offer free consultation services and either 25- or 50-hour campaigns that will span the months leading up to (or possibly after) publication, including pitching to 150–250 media contacts. I enjoy getting to know my authors and forging a connection with them, and love helping to promote their work and get it seen by more people in the world. I have no specific genre I specialize in, but prefer either fiction (genre or contemporary, adult or children/teen) or nonfiction that is either a cookbook or memoir.
Services
Non-Fiction
Biographies & Memoirs
Cooking, Food, Wine, & Spirits
Fiction
Comics & Graphic Novels
Contemporary Fiction
Historical Fiction
Thriller & Suspense
Women's Fiction
Young Adult
Certifications
Master's Degree in Book Publishing
Work experience
Mindbuck Media Book Publicity
Oct, 2018 — Present
As a lead publicist for this company, one of the largest and well-known book publicity firms in the country, I have run multiple campaigns for various genres of books, ranging from cookbooks to memoirs to thrillers and literary fiction, for various ranges of publishers, from hybrid presses to top New York publishers. While still working with Mindbuck, I would like to offer my solo services to those who may want a smaller campaign.
Oct, 2018 — Jun, 2020 (over 1 year)
I led the publicity campaigns for new titles and worked on the Propriometrics Press social media accounts and website, promoting the health & fitness press's backlist.
Apr, 2017 — Aug, 2017 (4 months)
Aided a small local press with outreach; created, organized, and scheduled social media content; and publicized their books and events.
Sep, 2016 — Jun, 2018 (over 1 year)
As part of the PSU Book Publishing graduate program, students work for Ooligan Press, the student-run publishing house. I guided a new title through publication by leading a small project team, overseeing marketing and production, and communicated with the author and the rest of the press department leads.
Projects
Cooking for Her Eyes: Transcription of a Sonata by Susan Uehara Rakstang
A memoir by a retired Chicago-area architect, this October 2020 debut will have features or reviews in The Pacific Citizen, Third Coast Review, Sweet Lit Journal, Slow Culture Magazine, and Architecture Lab, as well as on various blogs and in Japanese American organization newsletters.
Mother Mother by Jessica O'Dwyer
This October 2020 release from Apprentice House Publishing has been a reader favorite for the year, and has been featured on many highly-followed bookstagram accounts. Anticipated reviews include: The Masters Review, the New York Journal of Books, MUTHA Magazine, Literary Mama, The Marin Independent Journal, and The Girly Book Club.
Pale Morning Light with Violet Swan by Deborah Reed
I am currently aiding the Houghton Mifflin Harcourt publicity team with the marketing campaign for this literary fiction novel publishing October 2020, including sending pitches to over 150 media contacts. This highly-anticipated fall release will have a feature in 1859 Oregon's Magazine, The Girly Book Club, and multiple blogs, and has already been featured by Coast Weekend and various influential bookstagram accounts.
A Week at Surfside Beach by Pierce Koslosky Jr.
The campaign for this collection of short stories, published by Loba Publishing, June 2020, included a highly-publicized giveaway and contest and pitching to over 250 media contacts, resulting in coverage by many influential bookstagrammers, a review by the Midwest Book Review, and features on various blogs and sites, as well as 30+ reviews each on NetGalley and Goodreads.
Wolf Girl: Finding Myself in the Wild by Doniga Markegard
The campaign for this young adult memoir adaptation from Propriometrics Press included running all social media publicity and pitching reviews and interviews, resulting in a feature in YES! Magazine, Podship Earth, and the Sustainable Dish podcast, and reviews by School Library Journal and Indies Today.
Feast of the Seven Fishes by Daniel Paterna
Alongside publisher powerHouse Books, I helped run this cookbook's publicity campaign, which included features by The Brooklyn Reporter, News 12 Brooklyn, Zoomer Magazine, the National Italian American Foundation's Ambassador Magazine, and the "Best New Regional & Cultural Cookbooks for Fall 2019" by Chowhound, as well as reviews by multiple cookbook review blogs.
The Ocean in My Ears by Meagan Macvie
I project managed the publicity and social media campaign for this YA fiction published by Ooligan Press. It received a Kirkus starred review; reviews in Publishers Weekly, School Library Journal, and Booklist; and was featured in "Must-Read YA of 2017" lists by Bustle, BookRiot, and Barnes & Noble alongside Big Five frontlist titles. It was also a Powell's Staff Pick, part of The Oregonian's "2017 Gift Guide for Book Lovers," and received write-ups in Anchorage Daily News and The Frontiersman.
Daniel J.
Jun, 2021
Jessica S.
Jan, 2021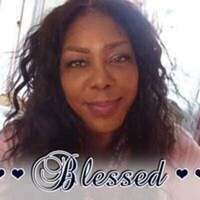 Sandra L.
Nov, 2020