Overview
Two books I edited won Selah Awards (June 2023):
-The Songs That Could Have Been (Congrats to Amanda Wen!)
-Circle of Vengeance (Congrats to Ramona Richards!)
A memoir I edited won the Firebird Book Awards (2023):
-Follow Me, Friend (Congrats to Cheryl Eriksen!) Follow Me, Friend is also the winner of the Writer's Digest 2022 Self-Published Book Awards. Go Cheryl!
And yet another I edited won second place for romance novel of the year in the 2023 AWSA (Advanced Writers & Speakers Association) awards!
-Love—What's God Got to Do with It? (Congrats to Judy C. Lafler!)
And two made the semifinals for the Carol Awards (June 2023):
When Stone Wings Fly (Congrats to Karen Barnett!)
The Songs That Could Have Been (Congrats to Amanda Wen!)
Hoping they make the final and even win!
Every year I have multiple authors on the awards list, including the Selah, Foreword, Carol, and Christy Awards!
Book editing is the most glamorous career in the world! (And eating red licorice while editing is even better ...) I edit full time for major publishers—including Kregel Publications and Our Daily Bread—and indie authors, and I served as managing editor of a Christian hybrid press for nearly five years, in which I oversaw a team of thirty-plus editors and typesetters. With more than 400 titles under my belt, I offer content and line edits and copyediting and proofreading. I read memoirs, devotionals, and clean fiction (contemporary and historical), so that's what I love to edit, though I've also edited dozens of other genres of nonfiction also. My authors appear on the publishing-industry major awards lists regularly, and several books I've edited have gone on to win awards and/or become USA Today and Amazon bestsellers. A multiple-award-winning article writer with more than one thousand published articles, I also speak at writers' and editors' conferences nationwide. I also serve on the board of the Northwest Christian Writers Association, through which I offer multiple workshops.
I'm a hands-on editor, and my content edits cover the seven main elements of fiction (character, plot, pacing, structure, POV, pacing, and voice) and anything else worth noting, and will have comments throughout the margin. With nonfiction, I cover author's message, author's goals, pacing, voice, and structure and format. With line editing, copyediting, and proofreading, I not only catch typos and other errors, but I apply the industry style guides (The Chicago Manual of Style) so that your book reads as smoothly as any picked out from a bookstore shelf. I take on a small number of new clients every year, and I'm particularly interested in working with authors who've studied their craft thoroughly. I frequently work with debut authors who show strong writing and storytelling abilities.
I graduated from the University of Washington with a double major in journalism and political science, and I'm a huge Seahawks fan—go Hawks! I look forward to chatting with you about your baby!
Services
Non-Fiction
Biographies & Memoirs
Christian Non-Fiction
Fiction
Christian Fiction
Cozy Mysteries
Fantasy
Historical Fiction
Humor & Comedy
Romance
Awards
Distinguished Enterprise Reporting, Second Place
Excellence in Journalism, First Place, Government and Politics, Inland Northwest
Excellence in Journalism, Third Place, Government Reporting, Pacific Northwest
Excellence in Journalism, Lifestyles Writing, Honorable Mention
Excellence in Editing for Occasional Moments of Happiness (memoir), 2021
Work experience
I provide freelance editing services to publishers and authors. I offer content editing (with detailed editorial letters), line editing, copyediting, and proofreading. I'm an all-around editor—sees the big picture yet am extremely detail oriented.
Love project editing for Kregel! I provide thorough line edits to help smooth out the story and flow, while delivering a full copyedit at the same time—I consider it my job to make the proofreader's job as easy as possible! Project editing includes setting up a detailed style sheet; a character sheet; and tracking the timeline, plot, character growth, and setting with a chapter-by-chapter synopsis.
May, 2018 — Feb, 2023 (almost 5 years)
Managing editor was an exciting role! I matched authors with top-notch editors who were great fits for the MSS; internally reviewed all edits for quality control; mentored editors and authors; worked closely with authors and editors to usher MSS through the editing process; author coached, content coached, line edited, copyedited, and proofread, adhering closely to The Chicago Manual of Style and The Christian Writers Manual of Style.
Steven M.
Nov, 2023
Kristina W.
Oct, 2023
Steven M.
Oct, 2023
George L.
Sep, 2023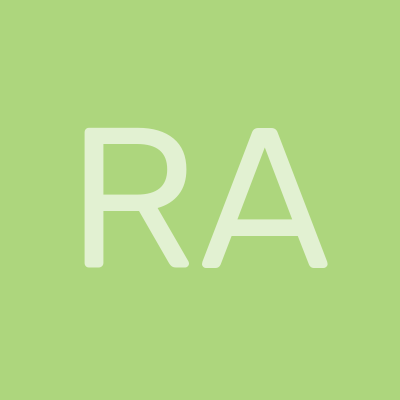 Ray A.
Sep, 2023
Sign up to read more reviews
Create a free Reedsy account to connect with Dori and thousands of other publishing professionals on Reedsy.