Overview
I am originally from South Florida, I left sunny Miami to come to New York to follow my dream of being a graphic designer. Shortly, after I arrived be began to work for Warner Books. I was hired as Assistant to the Creative Director. This job was mostly administrative and a stepping stone to becoming a book cover designer. In this role, I became familiar with art contracts, setting up photoshoots and the setting type on the back cover, spine and jacket flaps of dust jackets. Soon after I became an assistant designer and worked my way up to Art Director of the Warner Faith imprint. With Warner Faith, I had my first # New York Times Bestseller cover jacket, with the book Your Best Life Now by author Joel Osteen. After that, the next big project was repackaging the vast backlist of author and spiritual adviser Joyce Meyer along with her front list books. This experience really taught me about branding an author. She has many books on different subjects. These books needed to stand on their own but also fit into a united Joyce Meyer library. I went through thousands of images to find ones that hit a spiritual tone but also were modern and eye-catching in today's marketplace.
After leaving that role I became an Art Director at the Grand Central Publishing imprint at Hachette Books. In this role, I branched out into many different genres. I worked on repackages of established thriller mystery writers such as James Patterson, Michael Connelly, Carl Hiassen, Brad Metzer, Nelson DeMille, Sidney Sheldon, Sandra Brown. Working with these types of authors is very challenging in that need their covers really need to stand out. Flat PMS inks, embossing the type, creative embossing the art, making a die cut, creating a step back became printing terms that I used on a daily basis. The challenge was to create something familiar and original at the same time. To stay true to my craft as a visual artist and, MAKE IT POP OFF THE SCREEN or SHELF. I also created animations for ebook covers.
From blockbuster fiction I moved on to working on paperback women's commercial fiction and romance. Most of these projects were for up-and-coming authors, which appealed to me because I felt I could have a real impact on their blooming careers and impact sales. I really gravitate to strong, feminine, smart clean graphic design. These books have very few special effects and are more about making an emotional connection with the reader. I designed covers with women in beautiful regency dresses, men in tartans, kick-ass women in leather, knitting needles paired with martini glasses, expensive shoes and handbags, wedding dresses, dogs, sand castles on the beach, cookies, cake and pie. I was influenced by wonderful women designers like Anne Twomey, Gail Anderson and Louise Fili, who gave me a deeper understanding of typography, design history and color. Some of the successful authors I have worked with are Claire LaZebick, Larissa Ione, Jennifer Haymore, Jillian Medoff, and Kristyn Kusek Lewis.
The combination of my experience with woman's fiction and spiritual books made me uniquely suited to take on the enormous project of designing the new hardcover book by New York Times Bestselling author, Nicholas Sparks. He was publishing his 20th book and the publisher wanted to give it a fresh look and then go back redesign his 19 previous books with that same fresh look. I developed a branded type treatment and created or found photography for all his books. I imagined I was creating a huge box set of gift books that would be displayed together in one library. I can look at a picture of the sun setting over the ocean and tell you if it's romantic or religious, a skill very few people have. I had a wonderful time and the books sold really well.
In the last few years my focus has been on self-help, lifestyle, cookbooks, and biography. I designed the bestselling cookbook, It's All Good, by Gwyneth Paltrow. I have also been the Art director or designer for many of the books in the GOOP imprint. I art directed and designed the cover for Elizabeth Vargas memoir, Between Breaths. Other notable authors designed packages for are Rhoda Janzen, Mireille Guiliano, Amir "Questlove" Thompson, Randy Tamborelli, Andrew Morton and Bill Geist.

The publishing industry has had many challenges through the last few years. Be it an ebook or print, I still love books and they are not going anywhere. I really love collaborating with authors, editors and publishers to help find the right cover for a book. I'm a good listener. I feel a big part of my job is to listen to writers and editors and combine their input with my aesthetic, experience and instincts to find a design solution and create a terrific package.
Services
Non-Fiction
Biographies & Memoirs
Cooking, Food, Wine, & Spirits
DIY & Crafts
Self-Help & Self-Improvement
Fiction
Humor & Comedy
Romance
Women's Fiction
Young Adult
Work experience
Art Direction, Typography, Book Cover Design, Book Interior Design, Branding
Art Direction, Typography, Cover Design
Elizabeth L.
Jul, 2023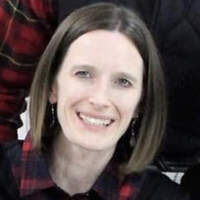 Maureen C.
Mar, 2023
Ron F.
Nov, 2021
Idelle K.
Jun, 2020
Bruce R.
Jan, 2020
Sign up to read more reviews
Create a free Reedsy account to connect with Claire and thousands of other publishing professionals on Reedsy.