Overview
Since completing the NYU copyediting course, I have proofed and copyedited fiction and non-fiction titles for St. Martin's Press and Random House, as well as more than 100 self-published titles. I strive to make books readable and grammatically correct while maintaining the author's voice. While my specialties are memoir and women's fiction, I am seeking opportunities to edit books of any genre. I only offer copyediting and proofreading at this time.
Services
Non-Fiction
Biographies & Memoirs
Education & Reference
Entertainment
Inspirational
Psychology
Travel
Fiction
Humor & Comedy
Romance
Women's Fiction
Certifications
NYU Fundamentals of Copyediting and Proofreading for Books
BA in English and Journalism
MA in French
Work experience
Jan, 2016 — Aug, 2017 (over 1 year)
Lippincott Massie McQuilkin
Aug, 2013 — Jan, 2014 (5 months)
Editorial intern at literary agency
Nov, 2012 — Mar, 2014 (over 1 year)
Aug, 2010 — Aug, 2011 (about 1 year)
Jan, 2008 — Jun, 2008 (5 months)
Dec, 2007 — Jan, 2008 (about 1 month)
Aug, 2007 — Dec, 2007 (4 months)
Brock G.
Sep, 2023
Maureen W.
Sep, 2023
Claire A.
Aug, 2023
Georgette T.
Aug, 2023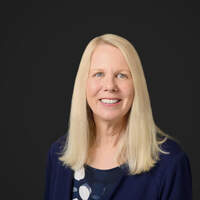 Tami N.
Aug, 2023
Sign up to read more reviews
Create a free Reedsy account to connect with Brooks and thousands of other publishing professionals on Reedsy.