Overview
Hi! I'm a Seattle-based independent graphic designer and book lover. I get excited about all aspects of book design, including concept direction, interiors, and most of all, covers. I've worked with HarperCollins, Galison/Mudpuppy, Martha Stewart Living Omnimedia, Nickelodeon, Victoria's Secret, and others. Let's collaborate!
Services
Non-Fiction
Architecture
Art
Design
Self-Help & Self-Improvement
Fiction
Literary Fiction
Women's Fiction
Young Adult
Work experience
Graphic design services for any graphic design problem that needs a solution. Includes print, web, lettering, illustration, icon and logo design, branding, fabrication, typography, etc.
Nenia C.
Sep, 2022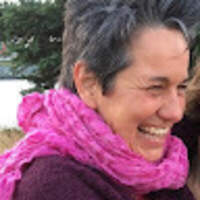 Renee H.
Sep, 2022
Jack W.
Jul, 2022
Jan Patric J.
Apr, 2022
Jessica C.
Mar, 2022