Overview
Why work with me? Sure, I have a wealth of experience in publishing: writing, development editing, copy editing, and proofreading. I've also worked across borders for international publishers in the U.S., the UK, and Mexico. Ultimately, though, a publishing team is about relationships. Who makes you feel comfortable? Who understands what you want? Who can best dissolve that craggy barrier between you and your goals? To whom do you feel you could send a midnight email of new ideas without worry? And who is going to let you know what is going on at every step of the process and turn the whole thing around on schedule?

I think the next important question is: Why am I here? What draws publishing industry insiders to the world of self-publishing? For me the answer is simple. I want to find projects that excite me, projects that remind me why I was ever interested in storytelling or collections of knowledge in the first place—something that takes me back to those weekly trips to the local public library as a kid, mosaics of slender book spines spread over the walls, each one a squished up promise of travel, danger, friendship, mystery, and fascination. I think we are all in search always of something truly new.

The only way to find the answers to all of our questions is for us to have a chat. You can't know for sure whether someone will be the right fit for your vision based on bio alone. Let's talk about your project.

Details below.

Aaron is an education publishing and writing professional who has spent the last decade working with ELT publishing companies and other industry professionals in the United States, Mexico, and the United Kingdom. Work has included writing and editing textbooks, teacher's guides, fiction/nonfiction stories, audio, video, and digital; working on editorial teams; managing outsourced editorial teams; and versioning, editing, Americanizing, and proofreading for both short- and long-term projects. Aaron has worked in many team capacities for successive projects and maintained good relationships with all previous client companies.

He is interested in many publishing genres, including (but not limited to) realistic fiction, historical fiction, science fiction, fantasy, detective fiction, travel literature, history, science, culture, and narrative nonfiction. He believes it is important to represent a variety of perspectives, including women, people of color, and LGBTQ.

He believes in honest communication throughout the editorial process, never misses a deadline, and is always excited to venture into new frontiers.

Outside of writing and publishing, his interests include creative arts, travel/culture, fitness, languages, and technology.

Tools: traditional and digital platforms, manuscript and PDF markup, American English, Chicago/MLA/APA, scheduling

Services
Non-Fiction
Children's Non-Fiction
Education & Reference
ELT
Work experience
Work with education publishers in many different capacities on a per-project basis. Publishers include Cambridge University Press, Cengage Learning, Oxford University Press, Pearson PLC, Richmond Publishing, and University of Dayton Publishing. Have worked on projects out of the U.S., the UK, and Mexico.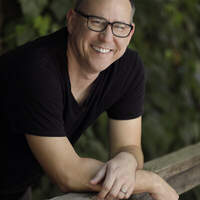 Steven C.
Apr, 2023
Jeffery Y.
Jun, 2022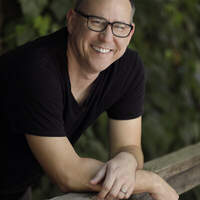 Steven C.
May, 2022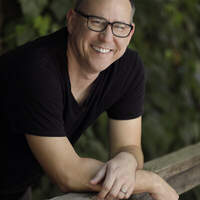 Steven C.
Apr, 2022
Suzanne P.
Nov, 2021
Sign up to read more reviews
Create a free Reedsy account to connect with Aaron and thousands of other publishing professionals on Reedsy.