Blog – Posted on Wednesday, Aug 23
40+ Best Book Review Podcasts of 2023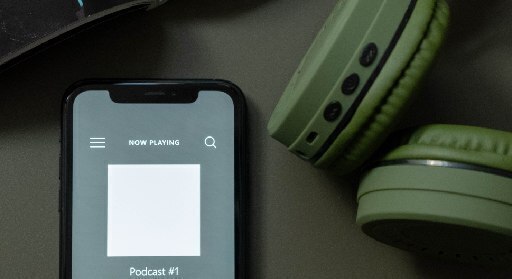 You might have heard about Bookstagram, BookTok, and BookTube, but have you found your favorite bookish podcast yet? With over a third of the world's population turning to reading during the Coronavirus pandemic, podcasting in general, and podcasts about books specifically, are seeing a huge boom.
With plenty of book podcasts and reading clubs to choose from, we've scoured the airwaves and curated more than 40 of the best podcasts that entertain, inspire, review, and — most importantly — recommend the best books for your reading pleasure.
General book review podcasts
Let's start with the giants, these podcasts are big and talk about all things books, from literary fiction to niche nonfiction. The books come from both big trad publishers and little indie presses and what ultimately ties them together is the stories at the heart of it all, the experiences of the authors, and the advice we all wish we'd heard earlier. 
Hosted by the cultural critic and bestselling author of Slaughterhouse 90210, Maris Kreizman, the Maris Review goes beyond the book covers and tries to get to the core of what inspires authors, from films, to music, to popular phenomena.
Coming to the microphone with warmth, depth of knowledge, and thoughtfulness, Maris' goal is to let her guests shine and she has a true gift for pulling each morsel of literary goodness from her guests, one succulent bite at a time. Listening to the Maris Review will solidify your love for reading and instill an insatiable hunger for more books — RIP your TBR list.
Apple | Spotify | Stitcher | Lit Hub Radio
Want to know if a book is worth reading in 15 minutes or less? NPR's got your back! The much-loved, bite-sized radio show is a popular podcast that regardless of genre, mood, style, or author, seeks to make reading accessible to everyone, while tackling the big questions of our time.
Whether you're searching for your next read, or a recommendation for a friend, NPR's short-form interviews got you covered, keeping you up-to-date with the latest bookish news and your shelves stacked. 
Apple | Spotify | Google Podcasts | Amazon Music
Despite the podcast name, Mike Ingram and Tom McAllister are good friends, writers, and long-time editors for Barrelhouse literary magazine and publisher. Taking a lighthearted approach, Mike and Tom engage their audience with humor, candor, and insights into the world of publishing and writing, welcoming listeners to sit in on genuine conversations rather than lectures while answering the question we're all asking ourselves: what should I read next?
Each week they're joined by authors whose work ask tough questions, offer harder answers, and seek to connect us all through our love of literature — no fighting involved. 
Decreed the 'leading magazine of culture and ideas of Europe', the London Review of Books podcast is a weekly conversation on literature hosted by Thomas Jones and Malin Hay. Often joined by their editors across the pond and other writerly guests, the hosts dive deep into the question of what makes great literature great.
With a goal to enliven and enrich their audience, the show is like waking your brain up with a (legal) stimulus better than coffee. From looking at how Ovid influenced the writing of Chaucer to how we can understand contemporary giants like David Foster Wallace through the lens of #MeToo, no work or angle is left unturned with LRB. You'll find yourself relistening to episodes not just for the joy the podcast brings, but to sharpen your own critical reading and appreciation for the written word. 
Apple | Spotify | Google Podcasts
Writer Kait and librarian Renata read books so you don't have to. Well, that's not quite true. Intrigued by the appeal of bestsellers, the two read the latest 'Big Thing' to try to understand what people love about them, and maybe, what you could love too — or why you might want to avoid it. 
Filled with plenty of humor and joy, Kait and Renata invite listeners into their cozy space and ask themselves "How did this get made?" or "How is something so questionable in quality this big?". Swearing they're not snobs, they read everything with an open yet critical mind and are quick to indulge in a laugh at the book's expense,never the reader. 
Homepage | Apple | Stitcher | Spotify | Deezer
Looking for something new to read?
Trust real people, not robots, to give you book recommendations.
Or sign up with an email address
Aptly named What should I read next?, Anne Bogel's podcast seeks to give readers all over the ether an answer to that very question. Each week, Anne — also known for her Modern Mrs Darcy blog — sits down with a reader and learns what they love, what they hate, and what they've read before, all in a bid to guide them towards what they should read next. With an encyclopedic mind for books (and a great team to back her up), Anne's suggestions are always on point, as she has something up her sleeve for every type of reader. A bookish agony aunt of sorts, Anne wants you to read and love what you read. Don't we all Anne, don't we all…
Apple | Spotify | Overcast | Stitcher | Google Podcasts
From the editors of Kirkus Reviews, Fully Booked: is a podcast unafraid to tell you which books to pass on and which are worth your time.
More like a coffee shop discussion, Fully Booked hosts regular author take-overs, inviting you directly into their minds and keeping the content constantly fresh. So clear your reading schedule: this podcast will keep you "fully booked" for the foreseeable future. 
Apple | PodcastOne | Spotify 
In Book Riot's mainstage podcast, the editors of the website, Jeff and Rebecca, offer exciting and satisfying book recommendations to their listeners: titles that may otherwise have flown below your radar or bestsellers you were ready to write off. 
With eyes and ears on the publishing industry, they discuss everything from self-publised gems to traditionally published giants. They're unapologetic about their opinions — making for an entertaining listen — but do not claim to be all-knowing tyrants of taste. Readers should all find their own happy space in literature, and Book Riot wants to help you do just that.
Apple | Spotify | Google Podcasts | Stitcher 
Ever wonder what's on your favorite author's shelf? Or what book they borrowed and never returned to the library? Daisy Buchanan's You're Booked asks questions like "What is a forbidden book you read under the covers?", or "What intellectual-doorstopper do you pretend to have read?"
If you love books and loooove learning why people pick what they do, then Daisy's podcast is for you. From treasured memories of reading, to wasted hours of scribble, Daisy and her guests seek to help readers read more and revel in the company of other book lovers.
Claire Parker and Ashley Hamilton are two New York comedians who read celebrity memoirs to give you the low-down in a fun and informative way. The hilarious duo wade through the sometimes delightful, sometimes insightful, but mostly egocentric world of celebrity memoirs with such humor and wit that their review can be just as good as the book itself. 
The Celebrity Memoir Book Club is a hilarious take on an industry that often takes itself too seriously. This is the perfect podcast to settle into if you just want to have a good time and love a bit of juicy gossip. 
Apple | Spotify | Audioboom | Youtube
Traci Thomas is your host for The Stacks book review podcast, and if your TBR list isn't bursting already, this is an absolute must-listen. Probing her guests with questions relating to which reads changed their life, which authors made them see the world in a new light, and how politics and race are now more important than ever in writing, Traci and her guests breaks down a new book every week — one onion layer at a time. Even if not every book takes your fancy, the discussion is thought-provoking, humorous, and always engaging. It's well-worth your time.
KCRW Bookworm began airing in 1989 with the goal of making reading accessible, encouraging both entertaining and thoughtful writing, and provoking listeners to make reading a lifelong habit.
Legendary Michael Silverblatt interviews guests from every corner of the publishing world and the show is underpinned by a deep love for reading not just as a pastime, but a way of life.
Apple | Spotify | Google Podcasts | iHeart Radio
Not to be confused with the LRB podcast, the London Review Bookshop podcast is recorded in the eponymous bookshop in Bloomsbury, London, where two new authors come together each episode to discuss life, love, books, and writing in front of a live crowd of customers. 
From fiction to poetry, nonfiction, and politics, this show gives authors a soapbox to stand on and makes for an intellectually stimulating and entertaining listening experience that will give you plenty of fodder for debate. 
Apple | Spotify | Google Podcasts
BBC's radio stations are institutions in and of themselves, but their podcast Books & Authors on channel 4 is something else altogether. Compiling two similar shows into one book review podcast — Open Books and A Good Read is hosted by Harriet Gilbert and discusses her favorite reads, upcoming titles, and the books you really should read. Cobbled together with guests you'll love, these articulate and witty discussions are often just as interesting as the books themselves, so come prepared for books to be read, thoughts to be had, and friends to be made. 
Apple | Spotify | BBC Sounds
Though it officially aired its last episode in 2022, we highly recommend that you go back and mine the rich backlog of The Guardian Books podcast for a phenomenal source of in-depth interviews with authors from all over the world. Covering every topic and genre under the sun, the hosts know how to sell a book to their readers, while also deepening your knowledge and understanding of the context it was written in. If you're looking for one of the greats of book reviews — and maybe some backlist titles to add to your shelves — this is it.
Homepage | Apple | Spotify | Soundcloud
If you're in search of a profound listening experience, then go no further. David Naimon's Between the Covers is the rich and well-researched conversation on literature you never knew you were missing, produced by the Portland-based publishers Tin House. And if you don't want to take our word for it, it has been recognized by none others than the Guardian, Book Riot, the Financial Times, and BuzzFeed as "one of the most notable book podcasts for writers and readers around." 
Making sure to research his guests thoroughly, David approaches each episode with care, inviting writers of all ages and voices to take you on a journey into the world of books, guiding you towards not only the next book you could read, but the next story you could love. 
All the Books is a podcast dedicated to new releases, specializing in what's hot, what's new, what's quirky, and what's recommended.
Full of recommendations to pick and choose from, host Liberty Hardy (and her adorable cats) are purr-fect companions for your morning commute, a stroll through the forest, or an evening in front of the fireplace. As entertaining as it is witty, the goal of this show is to to keep you informed and make sure you don't miss your favorite author's newest title or any upstart debutants
Apple | Spotify | Stitcher | Google Podcasts
If you really want to keep an eye out for the next big thing, this debuts-only club, hosted by Adam Vitcavage, is a podcast entirely devoted to first time book publications. Together with his guests, Adam talks about writing habits, inspiration, and the process of getting your first book published.
If the book doesn't always sound like your jam, there's a wealth of knowledge and inspiration to be had in each episode, as authors share ideas and intriguing suggestions for craft practice as well as candid glimpses into what goes into the 'making-of' a debut...
Hosted by writers and avid readers Julia Boggio and Ed Crocker, TwoLitChicks is a podcast about loving books and loving writing books. Setup like a Desert Island Discs, the hosts talk with authors about the books they read which changed their lives and how that affected their writing. Divulging books published across the entire publishing spectrum, be they traditionally or self-published, Julia and Ed get to the core of what makes these authors and their work tick. From beautiful debuts to written-word masters, TwoLitChicks cracks plenty of eggs of writerly wisdom.
Apple | Spotify | Google Podcasts
You're already looking for podcasts on books, so why not podcasts on audiobooks? Hosted by Slate magazine's critics, this audiobook podcast is perfect if you're looking for insights on what does well in the audio format. Taking the form of a panel review show, the group discusses classics, new releases, underdogs, and forgotten gems, always with the auditory experience in mind. 
For readers who are listeners, this pod will give you plenty of solid recommendations to choose from. That's if you can remember to write them down. Your TBR has been warned.
Diversity in publishing podcasts
While self-publishing allows many more voices to be heard and stories to be told, one of the most important changes taking place in the industry at large is the opportunities for diversity in publishing. The podcasts below champion voices that have not always been given their due space, discussing award winning works and stories that will shape our next generations.
Glory Edim is not only the writer and founder of the Well-Read Black Girl book club, but also an advocate of the written word through the podcast medium. Her goal has always been to give readers the literary booster shot they never knew they needed and, as a host, she seeks deep and honest conversations to bring us all together via books. The WRBG podcast explores not just the power of books, but their place in a world where art, social justice, and literature are colliding. From paying homage to iconic literary women, to promoting the most important voices of today, Glory and her guests discuss what they're reading, what it means to be "well-read," and what you should pick up next.
When Jenn Baker began the Minorities in Publishing podcast her goal wasn't just to bridge the gap in diversity in publishing, but to blow the doors down and give authors the love they deserve. With topics ranging far and wide, Jenn discusses the publishing industry, books and authors writing fantastic stories, and the best tips for those wishing to write themselves. 
With authors and genres spanning from children's, to YA, graphic novels, upmarket fiction and beyond, the goal here is to show you how many storytellers roam this planet with unique stories to tell, making us believe we can do it too. 
Apple | Spotify | Google Podcasts | iHeart Radio | TuneIn Radio
Hosted by Jennifer David and Waubgeshig Rice, Storykeepers is unlike any other book review podcast around. They only champion Indigenous voices. From authors, publishers, booksellers, to readers, Storykeepers treasures the experiences of Indigenous, First Nation, Inuit, and Métis stories.
Whether it's debating an idea, laughing over a character, or discussing the changing landscape and opportunities within Indigenous publishing, Jennifer and Waubgeshig aim to bring these fantastic stories and authors to more people's attention. Don't miss this one.
Coming to you from Amman, Jordan, and Rabat, Morocco, friends Ursula Lindsey and M Lynx Qualey, talk about all things books and publishing in the modern Arabic-speaking world. 
Named after the first printing press established in Egypt in 1820, Bulaq is indispensable for anyone wanting a contextualized view of translated Arabic works in English. Together, Ursula and M Lynx discuss the books which are changing them, have changed them, and that they hope might change you too, showcasing the richness of modern Arabic literature.
Apple | Spotify | Google Podcasts | Deezer | Anghami | Castbox
Hosted by therapists Caleb Matthews and Mary Hoofnagle, What's My Therapist Reading? is a podcast dedicated to both fiction and nonfiction titles, but with a twist. Their emphasis is on bringing visibility to mental health, physical and mental disabilities, and if their representations in literature help or hinder people's understanding. From episodes dealing with autism to family dynamics, the two discuss triggers in books and how the intended audience of a book may differ to a reading audience. Diversity in publishing is leading to more and more titles being released that represent all of the reading audience, not just the loudest voices.
Hosted by Marvin Yueh and Reera Yoo, Books & Boba discusses Asian and Asian American literature, looking at everything from contemporary fiction, historical fiction, sci-fi, fantasy, YA, nonfiction, thrillers, graphic novels, and memoirs — always delivering great recommendations and thoughtful insights.
With the dynamism and banter of best friends, Marvin and Reera spotlighting the industry at large, while highlighting emerging authors alongside (sometimes) forgotten classics. Run, don't walk to your nearest podcast distributor to tune in.
Apple | Spotify | Google Podcasts | Pocket Casts | Radio Public
Romance fiction book review podcasts
Are you looking for the next read to sweep you off your feet? Presenting you with sizzling heroes and smoldering heroines, these podcasts spread the word on the biggest genre in publishing and bring the authors behind the stories to the forefront. Read on to find your perfect match.
Husbands Jeff Adams and Will Knauss created the Big Gay Fiction podcast for one reason and one reason only: to spread their love of queer fiction, and specifically romance queer fiction. Each week, they bring in authors they adore, books that they want to spotlight, and ideas worth discussing in the queer space of publishing.
Their interview style is as friendly as it is charming, making their listeners feel as comfortable as their guests. If you're looking for witty views on the MM genre and more than a few great reads to add to your pile, then Jeff and Will have more than enough up their sleeves.
Apple | Spotify | Google Podcasts | Amazon Music | Youtube
Hosted by Laura Green, the Sapphic Book Review champions all things Sapphic fiction. From reviews of books to interviews with the authors themselves, Laura asks hard-hitting questions which shed new light on sapphic love in literature. If you've been wondering which book you should read next and have been struggling to find your sapphic lit fix, Laura has you covered.
Homepage | Apple | Spotify | Amazon Music | Overcast | Castro
Whether it makes you blush or makes you cry, Caroline O'Donoghue's Sentimental Garbage is a book review podcast that advocates for all the books we love — even if society makes us feel like we shouldn't. Beginning as a self-professed chick-lit podcast, with some good Sex and the City detours, Sentimental Garbage has grown larger to encompass a wider definition of guilty pleasures.
Caroline's goal is interviewing authors and guests that are oh so relatable because, at the end of the day, a good book is like a companion. Trading quick quips, Caroline and her guests are always a pleasure to listen to as they discuss books they love and hate, tropes they despise and get giddy over, and characters that make them swoon. For them, stories are not about how much you know by the end, but about how much you feel. 
Children & YA lit book review podcasts
Whether you're trying to encourage your kids to read more, are searching for the next Percy Jackson or Hunger Games, or learning how to make your dreams a reality — the pods below are all about books, authors, and writing in the Children's, Middle Grade, and Young Adult sphere.
What Book Riot is doing for Young Adult lit is what everyone else wants to do. Their Hey YA podcast may not feature Outkast, but brings great reads to the growing generation. With stories and styles from everyone's favorite genres, Kelly, Eric, and Sarah recommend books which aim to be as inclusive as possible, as page-turning as possible, as hashtagable as possible, and — more than that — books readers of all ages can see themselves in. 
If your TBR list isn't bursting at the seams after discovering Hey YA then you haven't listened close enough. No longer just a stepping stone to great literature, YA has eeked out a legitimate and thriving space of its own, so if you think YA deserves more attention, then you'll find like-minded people here.
Apple | Spotify | Google Podcasts | Stitcher
First Draft with Sarah Enni at the helm is a podcast for storytellers to talk about how art informs their lives. Sarah comes to each episode with the honest intention of getting to know her guests, asking great questions and getting even better answers. First Draft will introduce you to new sides of the publishing industry, while discussing the next best-book-you-haven't-read-yet.
While not strictly children's and YA, Sarah does talk to a lot of children's and YA authors. She underlines the importance of these works because it is often the books we read as children that define us as adult readers. Though currently on hiatus, you can still revel in the long list of past episodes available via select podcast distributors.
Write or Die isn't just about the joy of storytelling, but about the gritty, infuriating, and pull-your-hair moments when you want to give up but don't. Claribel A. Ortega and Kat Cho are both powerhouse authors in the YA realm and invite you to join them on their Write or Die podcast, where you'll learn to love even the parts of publishing you hate. 
Bursting with inspiration, this podcast is about the stories which make the storytellers. Great for writers of all ages and genres, the lessons here are just as fantastic as the books they discuss. If you're looking for a light in the dark tunnel of writing, this is it.
Apple | Spotify | Google Podcasts | Radio Public | Pocket Casts
While Yin Chang is perhaps better known for her work as an actor, she's always been a prolific reader and writer. Driven to help others tell their story, 88 Cups of Tea is a space to sit with industry professionals and authors and get to the heart of what drives them. From inciting incidents to query letters, Yin delivers all she can to help writers find their way.
Of course, along the way she discusses plenty of books, inspiring and thought-provoking quotes, and the realities of publishing. 88 Cups of Tea has built a community of readers and writers that inspire and entertain each other in the process of creating the next big thing. Pens down and ears up, and get ready to find your reading or writing mojo with this podcast.
Apple | Spotify | Stitcher | Player FM
Whether leading solo-episodes or riding shotgun with a guest, Sara Zarr sits down to shine a light on the bizarre and satisfying world of writing in her podcast This Creative Life. Focusing on the practical tips and psychological aspects of writing, This Creative Life makes a point of inviting guests to share their life experiences and how they came to write their books. 
From plotting to pantsing, This Creative Life is a podcast which inspires writers to constantly evolve and create. It is the act of creation which nourishes us, and the act of telling our stories which makes them real. From children's to YA and beyond, no story is too small or too big to be told, or no failure too grand to come back from. Sarah endeavors to inspire the next generation to tell the story of their generation.
Apple | Spotify | Amazon Music
If children are our hope for a better future, then Allison Tait and Megan Daley are going to help you find the books to foster your kids reading habits. Co-founders of the Your Kid's Next Read community, these author and teacher-librarians kept receiving and asking themselves the same questions so they made YKNR to try to find answers. Discussing everything from YA blockbusters, middle grade adventures, and junior fiction to getting those training wheels off, their book recommendations are top notch.
Full of tips to get your little ones loving reading, they also recommend what else they could be into. This podcast is lighthearted, fun, engaging, and geared towards helping your kid find their next read. If you want to bulk up your kids reading list, or encourage those who wish to spread their wings and write, this one's for you. 
'Classics' of literature book review podcasts
We all have lists of books we wished we'd read, have meant to have read, or just never got around to reading. These podcasts are for you. More than that, they make the case for why the classics are deemed 'classics', and give a few recommendations for books to read before you die along the way.
When the book is just as much a guest as the guest themselves, you know you're onto a winning formula. Hosted by John Mitchinson and Andy Miller, Backlisted invites writers to bring a book they wish more people knew about. Championing the underdogs, these episodes are often thoughtful observations on style and writing, referencing great ideas which may have gone unnoticed by the public at large. 
This is a podcast for those who want to read widely and expand their idea of what constitutes a 'classic', beyond Austen and Dickens, and contemplate what distinguishes truly outstanding writing.
Homepage | Apple | Acast | Overcast
We all have those books we've been meaning to read; the ones that sit at the bottom of your TBR list, dusty and mothballed under the weight of everything else. Podcasters Andrew and Craig are the same, but now they're doing something about it. Overdue tackles those classics you should've read, those obscure plays referenced by your obscure writing professor, or just those books you never got around to reading. Just as funny as it is analytical, Andrew and Craig delve into books you'd never thought to read and the ones you claim you've read — from childhood oddities to canon soliloquies, Overdue brings book reviews to a whole new, hilarious level. Get your pen ready to take some notes.
Self-professed nerdy bookworms Sarah and Chelsey, the hosts of Novel Pairings, are on a mission to make the classics readable, relatable, and, most importantly, relevant. Armed with good taste, better banter, and incredible recommendations, Novel Pairings breaks down the false perception that you have to be 'educated' to enjoy classics and keeps the classics exciting while avoiding the pomp. 
Sci-fi/fantasy & comics podcasts
Speculative fiction has fired up the imaginations of readers and writers for centuries. With hundreds of classics already written in this space, these podcasts keep an eye to the past while looking towards the future, diving into little-known sub-genres and household favorites alike. Tune in: there are new worlds to be explored!
Welcome to the lands of speculation and worldbuilding.Hosted by Craig, Ryan, Kyle, and Stephanie, the Legendarium Podcast is an epic call to adventure for all things sci-fi and fantasy. 
Appreciating the classics as much as the new releases, the Legendarium quartet and their guests offer glimpses at the industry, views on books they love and hate, and recommendations on what to read next. If you want to hang out and listen to your favorite authors talk shop, grab a tankard of ale or a Pan Galactic Gargle Blaster, and prepare to be entertained.
Apple | Spotify | Google Podcasts | Stitcher
SFF Yeah! fails in only one thing: keeping your book-buying ban intact. Sharifah and Jenn divulge their favorites as well as regretted reads, taking the time to discuss what works and what doesn't, along with what makes it uniquely special in the speculative genre. Aware that we're all different, if there's anything they feel that might be triggering, Sharifah and Jenn always preface books and ideas with a warning, but, as we're all here for the books (and a little bit of the chatter) they're not shy to predict your next favorite read. Heck, it's the future! Even if it's 1984…
Apple | Spotify | Google Podcasts | Stitcher
If you like the graphic novel artform then this is the space for you. This tasty podcast comes to you every week from the Comic Book Club and is hosted by Alex, Just, and Pete, discussing all things comics and visual storytelling.
Like a mashup of your much preferred roller rink DJ (err yeah) and a real book review radio show, the Stack aims to get you loving comics and appreciating the craft of this artform as much as you would any other. With good taste, good chats, and even better recommendations, they could make even the staunchest Marvel fan into a DC dabbler.
Apple | Podbean | Google Podcasts | Radio Public | iHeart Radio
****
If you're looking for more auditory content, why not check out our article on the 60 best audibooks of all time or our tips on where you can find free audiobooks?