Blog – Posted on Tuesday, Feb 09
The 15 Best Online Book Clubs to Join in 2023
Taking time to curl up in your favorite reading chair and devour a good book is one of life's small pleasures. But if you want to share your love for an author, discuss a book's thorny moral questions, or just see some human faces, then the act of reading need not be an isolated affair. 
In-person book clubs may still be shelved for the foreseeable future, but online book clubs have sprouted up across the globe, breaking physical barriers and crossing international borders to bring like-minded bookworms — and your favorite authors — into your living room. 
Featuring Reese Witherspoon's 2 million-strong virtual book club, a platform for queer and Black storytelling, and a silent reading community for introverts, here are fifteen of the best online book clubs to join right now.
Looking for something new to read?
Trust real people, not robots, to give you book recommendations.
Or sign up with an email address
Celebrity book clubs
1. Reese's Book Club
📚 Previous picks: The Guest List, Such a Fun Age, The Proposal
Reese Witherspoon has her name in the credits of some of the most sparkling book-to-screen adaptations to date; including Wild, Big Little Lies, and Little Fires Everywhere. But her love for a great story extends beyond turning it into a hit series.
Each month, Witherspoon picks two current, joyful, and thought-provoking books with female leads — one for adults and one for YA readers — and shares them through Reese's Book Club. You can read along with Reese (and 2 million others) by following the online book club on Instagram and Facebook, downloading the app, or subscribing to the newsletter for some sunshine in your inbox. 
This virtual book club's huge following not only means that virtual conversation never runs dry, but also that the chances of stumbling across a fellow member IRL are pretty good. What's more, Reese's international clout has authors flocking to her feed to talk about their books and answer all your burning questions. 
2. Between Two Books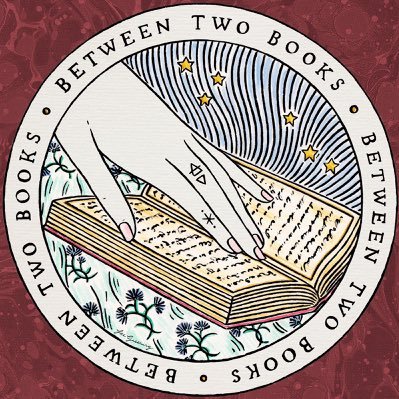 📚 Previous picks: The Marriage Plot, The Goldfinch, Their Eyes Were Watching God
Between Two Books was set up by Florence Welch fans way back in 2012, and the singer immediately threw her full support behind this lit-loving community, recommending her favorite titles and reeling in big-name bookworms to share theirs, too. 
Now, this book club is a vibrant online community with a beautiful aesthetic and over 130k members. The club has hosted guest recommendations from a stellar cast of artists, musicians, writers and directors; including Grayson Perry, who went for Praise of Shadows, Greta Gerwig, who gave The Argonauts her seal of approval, and Sally Rooney, who chose Daniel Deronda. 
Head to Instagram for book recommendations, discussions prompts, video readings, and, most importantly, to find out what this online book club is currently reading.
3. Belletrist
📚 Previous picks: Milk Fed, Outlawed, Luster
Best friends Emma Roberts and Karah Preiss have been sharing their love of reading for over ten years, sending each other books by snail mail and writing little notes inside. Exchanging recommendations and discussing books became the center of their friendship — and thus, Belletrist was born. Harnessing the unifying power of the internet, Emma and Karah started an online book club of like-minded subscribers, who celebrate a new book — and cool indie bookstore — every month. 
Now in its fourth year, Belletrist has thought of everything. In their weekly newsletter, you'll find the Belletrist Brief (authors and influencers sharing their current reads); while over on Instagram, they host live author interviews, a weekly instalment of what they call 'the MTV cribs of bookshelves', and recipes from the latest and greatest cookbooks. But at its heart, Belletrist is still just about friends sharing books.
4. Read with Jenna
📚 Previous picks: The Dutch House, The Four Winds, Black Buck
Oprah's book club may not be as active as it once was, but you can now rely on the Today Show's Jenna Bush Hager to recommend a book you won't be able to put down. In 2019, Jenna brought her love of reading to the Read with Jenna book club, and each month she has chosen books we've loved! 
The book club's picks have ranged in author and genre, but Jenna knows her taste well. "No matter what, you have to have a great, compulsively readable plot. Something where you cannot wait to figure out what's going to happen," she says. "And, obviously, I was an English major, so it has to be beautifully well-written." 
The Read with Jenna instagram account has a more modest following than Reese Witherspoon's book club (though it still stands at a strong 125k). But if you head to the Today Show's website you'll find interviews with authors, as well as thought-provoking questions to guide your solo-reading, or prompt discussion at your own mini Read with Jenna book club.
Local book clubs
5. Poppy Loves Book Club
📚 Previous picks: The History of Love, The Heart's Invisible Furies, The Binding
If you're looking for the benefits of a popular online book club, as well as the intimacy of a local group to join with all your friends, then search no further than the Poppy Loves Book Club. Run by Eva of Poppy Loves London, this women-only club serves as an umbrella community, joining together hundreds of local book clubs from all corners of the world. 
Whether you just want to take part online — and enjoy the aesthetics of the Instagram page — or you'd like to join (or start!) a club near you, you can pick up the Poppy Loves Book Club monthly pick, and know that women all over the world are reading along with you. Then, at the end of each month, Eva's book-lovers come together (usually with the author) to share their thoughts — and their love of reading.
6. Silent Book Club
📚 Previous picks: Read whatever you like — that's the beauty!
Small talk? No, thanks. Homework? Pass. Silent Book Club is all about enjoying books, company, and beverages — without having to think of something smart to say. Founded in 2012 by a couple of friends who liked to read in companionable silence, Silent Book Club now has over 240 "chapters" (that's a group) who gather across 30+ countries to read together in silence. 
Though this book club is ideal for introverts, that's not to say it isn't social. Silent Book Club is all about community. They think it's important to put down our phones and be "real, live, breathing-the-same-air social". Sure, nobody's forcing you to make small talk over a glass of wine, but you can sit with a book and a friend in a cafe, and if you want to chat about what you're reading — go for it!
Sound like your kind of club? You're in luck, because they take companionful and silent reading online too, proving that technology and self-care aren't necessarily antithetical. Check their website to find online meet-ups hosted from the US, Canada, South Korea, Germany and beyond.
Subscription book clubs 
7. Book of the Month
📚 Previous picks: The Kindest Lie, Untamed, The Vanishing Half
Book of the Month is all about finding the best new reads — "early releases, fresh perspectives, and debut authors". Each month some lovely people with great taste search through hundreds of new releases to find the five best books hitting the shelves. Then, for $14.99, you can pick your fave and it'll be delivered to your door in a bright blue box for you to read and review.
Since all the books chosen by Book of the Month are just begging to be talked about, they've also designed a hub to make online book-clubbing easier. Just create your club, invite your crew, and schedule the call on your club page. Then Book of the Month will make sure everyone has a copy of your chosen book and a reminder in their calendar. It's as easy as that!
8. Rebel Book Club
📚 Previous picks: The Art of Gathering, The Ungrateful Refugee, The Life-changing Magic of Numbers
Rebel Book Club is for bookworms and nonfiction junkies battling the curse of tsundoku — that's Japanese for the growing pile of unread books next to your bed. They're a fun, global community of curious minds looking to get maximum value from bad-ass nonfiction reads. 
Membership starts at £10 a month. For that, you'll be able to vote on the group's monthly picks and join regular meet-ups. Rebel Book Club will also match you with members who share your interests or location and coach you through each book to keep your reading on track and improve your habit. Right now, meet-ups take the form of twice-monthly Zoom calls featuring discussions, guests, and games — perfect for readers looking to learn from what they read and share what they learn with new friends. 
9. Beth's Book Club
📚 Previous picks: Away With the Penguins, Where the Crawdads Sing, The Cactus
Above and beyond a monthly title, Beth's Book Club offers members a whole host of things to get excited about: an engaged discussion of that month's book, Q&As with authors, workshops, online socials, yoga, and a chance to indulge in some self-care — all for £6.99 a month. However, this online book club's jam-packed social calendar doesn't distract from what it is at its heart — thousands of women from all over the world reading together and sharing great books. So if you plan on joining this engaged community, expect friendships, great chat, and plenty of book recommendations to add to your TBR. 
Online book clubs
10. Ladies' Lit Squad
📚 Previous picks: Girl, Woman, Other, Valentine, The Consequences of Love
Before we all migrated onto the digital stratosphere, this feminist book club, founded by writer and blogger Sheree Milli, used to come together IRL at locations all over London. Now, their book recommendations, readerly thoughts, and vibrant pictures all live over on the Ladies' Lit Squad Instagram — along with over 7,000 members worldwide. 
For 2021, they've invited readers to join their "21 books in '21 challenge". Each month, Ladies Lit Squad provides reading prompts and suggestions to help you broaden your reading repertoire, and make it through 21 great books in 2021. The books on their reading list dance between genres, but are all penned by women or authors of color. And if you want to pick a recommended title up, their bookshop.org page makes it easy to support independent bookstores. 
11. Goodreads Choice Awards Book Club
📚 Previous picks: Beach Read, The Midnight Library, The Guest List
Any book-lover worth their weight in paperbacks will have spent many an hour scrolling through Goodreads reviews and adding have-reads and to-reads to their virtual bookshelves. In fact, we're probably safe to call it the biggest virtual reading community. But did you know there's a special corner of Goodreads where you can find your people within this global book group? Whether you want to read all of Rory Gilmore's favorite books, or take part in some Harry Potter roleplay, there's a Goodreads online book club out there for you. 
If you just want really solid book recommendations, then check out the Goodreads Choice Awards Book Club. The club works its way through top-rated titles from the site's readers' choice awards and uses group discussion boards to chat about their thoughts — or sometimes just their pets.
12. New York Public Library & WNYC's Virtual Book Club
📚 Previous picks: Deacon King Kong, Black Buck, All Adults Here
Despite this age of isolation, the New York Public Library has been strengthening its community of readers since April 2020, when it teamed up with US radio station WNYC to launch its online book club. Sometimes, the price point of popular new-releases (often the fodder of book clubs) can put off readers who would otherwise love to join. But all the chosen books for this virtual book club can be read for free through NYPL's e-reader app, which makes it easy to read any eBook in your library's collection. 
If you don't have a library card, you can still browse thousands of public domain classics, and tune in to the author discussions that are presented as part of Get Lit — the book portion of WNYC's arts-and-culture show, All of It. All of their past shows — including interviews with Brit Bennett and Colson Whitehead — are also available for catch-up. 
13. Lez Book Club
📚 Previous picks: Love and Other Thought Experiments, Sister Outsider, On Earth We're Briefly Gorgeous
Since 2017, Lez Book Club members have been meeting in London pubs to provide a space for queer women to come together and share LGBT books. But the pivot to virtual book clubs (and virtual everything else) has given founder Eleanore Pratoussy the opportunity to remove all physical boundaries from the group and open up this lit-loving community to queer and trans women, and nonbinary people, all around the world. 
Lez Book Club meets virtually every month; you can find all the information you need, including the monthly pick, on the group's Instagram. And don't worry, with a relatively small following, and hand-picked guest list (DM them to be included) the meetings remain safe and intimate.
14. OKHA
📚 Previous picks: Rainbow Milk, Surge, All About Love
OKHA, a queer + Black book club, is housed on PRIM — "a space for Black existence, showcasing the varying mediums used for storytelling." This digital platform was born from a desire to see more queer Black stories and stories by authors of Black ancestry. So the focus is on making African, Caribbean, and Afro-Latinx writing readily available. 
You'll find it all on PRIM, from an author's catalogue and written stories to video readings, films, documentaries, narrative podcasts and more. But to read along with the OKHA book club just head to the Instagram page, where you'll find the monthly book pick and all the details for OKHA online. These events happen on the last Friday of every month, and are a space for people of Black ancestry to laugh, learn, and celebrate Black writing alongside incredible speakers, artists, and authors — including the likes of Paul Mendez and Akwaeke Emezi.
15. Our Shared Shelf
📚 Previous picks: House of Spirits, Overdressed, Men Explain Things to Me
Our Shared Shelf was founded in 2016 by actor Emma Watson as part of her work with UN women. The online book club focused on intersectional feminist literature, including must-read books like The Handmaid's Tale and powerful memoirs like The Beauty Myth by Naomi Wolf. 
Though Emma announced she would be stepping back from the group in January 2020, this community continues to thrive on Goodreads, as well as Twitter and Instagram under the hashtag #oursharedshelf. Book-lovers and feminists continue to discuss and recommend excellent titles — so even without its famous face, it's still a lively community worth checking out. 
***
If you love sharing your thoughts on recent reads with your fellow bookworms, we recommend you check out Reedsy Discovery, where you can review books for free and you're guaranteed people will read them. To register as a book reviewer, simply go here!