Blog – Posted on Friday, May 01
The Best Book Review Sites For Enthusiastic Readers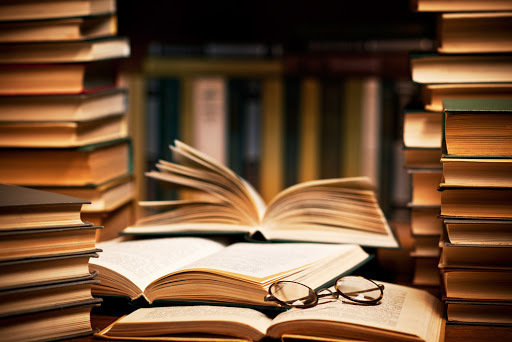 Book lovers, stop us if you've heard this one before: you've just finished a mind-blowing book and you need to hear some discussion about it. What do you do? Dive straight into the limitless realm of the Internet and search for book review sites, of course. 
Or here's another scenario: you've finished reading a novel and now you're searching for something to fill the void. Maybe you want more of the same, or maybe something completely different to switch things up. You'll probably also scour the Internet for ratings and trustworthy recommendations. 
Fortunately, there are endless review blogs and book review sites that you can peruse. Unfortunately, not every one of them features a wide enough variety to help you. But don't worry: we've got you covered with ten of the best book review sites to satisfy the bookworm in you. If you want to cut to the chase and get a personalized pick for a book review site in 30 seconds, we first recommend taking this quick quiz:
🖋️
Which review community should you join?
Find out which review community is best for your style. Takes 30 seconds!
Then read on for the full explanation of all of the best book review sites out there!
1. Goodreads 
Review styles: star rating, community reviews
It's impossible not to mention Goodreads when discussing book communities: it's the Facebook of book reviews — the ultimate social media platform for bibliophiles. If you've somehow managed to go this long without stumbling upon this omnipresent site, here's the run-down: you can use Goodreads to organize, display, and discuss your virtual bookshelf with other users. 
Goodreads recommendations are based on your listed interests. You can follow authors and book influencers ranging from Celeste Ng to Bill Gates. This allows you to see all their reviews, which vary from compact one-liners to critical analysis, and watch the new reviews roll in. For a quick verdict, just take a look at the star rating that they give the book. 
Also if you like to browse lists, Goodreads compiles the best and most popular books for every genre. There's also the annual Goodreads' Choice Awards to celebrate each year's new releases, where you can cast your vote or peruse the list of contenders to find a new book to read. It's a site for every kind of reader, with abundant ways to comment and interact. 
2. LibraryThing
Review styles: star rating, recommendation, community reviews 
This is the OG of all online book catalogues and discussion boards — take a look and you'll see that it's an oldie but a goodie. Of course, the basic functions of LibraryThing are rather similar to Goodreads: there are millions of books that readers can add to their lists, as well as review with star ratings.
While the interface harks back to the earlier days of the world wide web, LibraryThing has a secret weapon that'll appeal to all readers, especially modern ones: their Zeitgeist. This page displays the latest crème de la crème of the whole site, from the most popular books to the hottest reviews, which you can also write with the help of a good book review template. Just a glance shows that the readers here know how to read between the lines and wield their words!
So if you're hoping to read or share some in-depth literary thoughts with fellow sharp-minded users , LibraryThing is the site to browse. (You can even access it without creating an account!) 
3. Reedsy Discovery 
Review styles: star rating, recommendation, editorial reviews, community reviews (video option available)
Now, if you're searching for some hidden gems to peruse, Reedsy Discovery's got your back. While our blog features everything from classics to contemporary hits, Discovery's specialty is indie publications, many of which are accompanied with succinct comments from experienced reviewers. There's no better way to broaden your horizon! 
Moreover, if casual and creative reviews are more your cup of tea, then rejoice: the burgeoning community of readers on Discovery can leave comments, one-line reviews, and video reviews (calling all Booktubers!) on just about any book. It's a fun and interactive way to geek out over your favorite reads and discover all the coolest new titles you won't find anywhere else.
Looking for something new to read?
Trust real people, not robots, to give you book recommendations.
Or sign up with an email address
4. LoveReading 
Review styles: staff and guest contributor reviews
Though it's UK-based, this prolific site caters to audiences around the world. LoveReading is strictly a reviewing site, with a base of staff writers and carefully selected contributors, so you know the reviews are top-notch. The staff often give quite personal reading experiences in their reviews, which make their recommendations very endearing, like they're from a close friend. They even offer you presents — well, if you think of giveaways as presents! 
LoveReading covers books from every genre you can think of. They also have weekly, monthly, and yearly list features to keep you up to date with the latest stellar releases, so you'll never be in want of something to pore over. 
5. The Millions 

Review styles: professional and guest contributor reviews 
In search of reviews that really dive into the themes, metaphors, and overall executions of interesting and highbrow books? The Millions has got you covered. 
Written by a collection of seasoned critics, these reviews are speckled with memorable quotes, elegant analysis, and plentiful comparisons to other works — which means extra reading recommendations for you! If contemporary and literary fictions are your go-tos, then The Millions is the site for all your lit nerd needs. 
6. SFBook Reviews 
Review style: staff reviews
Those who think quantity and quality don't go hand in hand, you clearly haven't encountered SFBook Review. The five reviewers on the team here share two common and important goals: firstly, to follow the outpour of new titles in the sci-fi, fantasy, and horror genres every year, and secondly, to give thoughtful reviews to as many of them as possible.
This team knows their SFF niches inside out, so their verdicts are very credible. Still, their reviews are quite friendly and personal — they discuss other related books and share their reading experiences to help you make your own reading choices. 
7. Bookpage
Review style: professional reviews 
Bookpage features all kinds of genres: from children's books to nonfiction, from the works of household names to debut authors, and so much more. Their format is neat and straightforward — they bring you the volumes they think are most worthwhile, recommending them to you by summarizing and concisely commenting on the prose, the theme, and the plot of each chosen book.
In addition to this, Bookpage also features author interviews and articles that unearth the deeper themes and purposes of certain books. If you're a true book lover seeking like-minded literary aficionados, this may be the perfect place for you.
8. Book Riot 
Review styles: recommended lists, occasional staff reviews
Avid readers, you've probably stumbled upon Book Riot more times than you can remember. While it's not a site that individually assesses titles, it has lists for everything — from timeless literary giants to the top books in each genre. What's more, Book Riot has lots of thinkpieces that dive deep into the way certain titles make readers feel — be it exhilarated, motivated, or enraged — and that's really all you need to know when deciding to embark on a new reading adventure. 
Additionally, if you'd rather listen to discussions and reviews rather than read them, you'll be happy to know that Book Riot has a range of podcasts for you to choose from. 
9. NetGalley 
Review styles: star rating, member reviews, spotlight reviews
NetGalley is another platform bringing you new and unconventional recommendations. They specialize in connecting authors who are publishing to readers who'd like to preview and put in their two cents. While the database of books available here are not the most expansive, those that are featured are certainly worth your time. 
Readers can benefit most from NetGalley via their book recommendation site, Bookish, where the staff reviewers update you with their recent reads and in-depth thoughts on those reads. Along with that, Bookish also has book club kits, equipped with comprehension questions and discussion points, to help readers explore stories mindfully. 
10. BookBub
Review styles: star rating, recommendation, community reviews (US only)
While it's very similar to Goodreads, BookBub focuses more on connecting readers to books that might suit them specifically — which is partly why you'll see plenty of bargains and deals promoted on the site.
Because of this promotional value, BookBub has quite a strong author community. Diana Gabaldon and Gillian Flynn, for instance, are constantly recommending books on their accounts. So if you'd like to tag along with your favorite author, this is an excellent website to visit. The only drawback of BookBub is that they only have community reviews from users based in the US, and you have to sign up in order to read them. 
With these ten sites, you'll be sure to find your little community of fellow book lovers regardless of what your interests are. Here's to exciting TBR lists and nourished minds!
***
If you want to try your hand at reviewing, we've got a little guide to help you out! On the other hand, if you want to plough away at your books, why not consider the Kindle Cloud Reader?