Overview
A meaningful, engaging book can push your business and creative life to the next level - but writing a book isn't easy! How do you get the great idea into your head onto the page? How do you elevate your rough draft to a polished manuscript that shines?
That's where I come in. I'm a collaborative writer, and I'm sometimes called a ghostwriter. 👻 I've collaborated on over 30 books since 2019.
I work with one-on-one authors at all stages of the writing process. Every book is different, so every collaboration is, too. When you work with me, you're not just hiring a writer. You're starting a partnership.
Message me to book a no-obligations informational call and take a peek at my portfolio.
✨ fiction
Has your manuscript developed a mind of its own? I know that frustration! Sometimes, you reach the end of your draft, and you realize something isn't working. You don't need an editor to just tell you what's wrong. You need a collaborator to revise the draft with you. Together, we'll get your book over the finish line.
✨ memoir
What challenges have you endured in your life? You have a story your audience needs to hear, and I want to help you tell it. If you're a business owner, creator, or public-facing figure, a memoir will connect you with an entirely new audience. Your book is more than a marketing tool or a way to build your brand - it's a way to connect with your audience on a deep level.
✨ intellectual property
Your book is just step one. I work with artists in all kinds of fields: actors, editors, dancers, visual artists, and more. If you have an idea that you dream of becoming a TV show or feature film, you need to own the intellectual property to pitch it. We can take your project from "idea" to "proof of concept."
How does it work? It's different every time! Message me and we'll build a collaboration that works for you. Some ways I work with authors:
💡 the whole shebang
Have an idea you love? You don't need a single word on the page to begin. I'll work with you to outline, write, and then revise your draft.
💡 reverse outlining
If you're stuck in your manuscript, and the story simply isn't clicking, we can make a plan together. I'll read your manuscript, then over a few collaborative video calls, I'll develop a brand-new outline rooted in your existing material.
💡 book doctoring
It's not life-saving trauma response, it's more like routine outpatient surgery. I'll do a full developmental edit on your book, and then, with your oversight and approvals, I'll complete the revisions as well.
Get in touch to learn more!
Services
Fiction
Contemporary Romance
LGBTQ Fiction
Mystery & Crime
Paranormal Romance
Urban Fantasy
Young Adult Fantasy
Non-Fiction
LGBTQ Non-Fiction
Sports & Outdoors
Work experience
Collaborative writer, ghost, and my clients' secret weapon. 👻 I've collaborated on 30 books since 2019. Prior to 2019, I was an independent journalist and essayist.
Kyle W.
Feb, 2023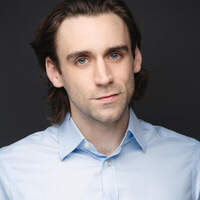 Steve R.
Nov, 2022
Scott M.
Oct, 2022
Michael W.
Sep, 2022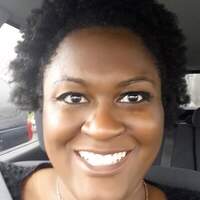 Holly S.
Mar, 2022
Sign up to read more reviews
Create a free Reedsy account to connect with Kate and thousands of other publishing professionals on Reedsy.