Blog – Posted on Thursday, Apr 01
The 25 Best Places to Find Free Ebooks in 2023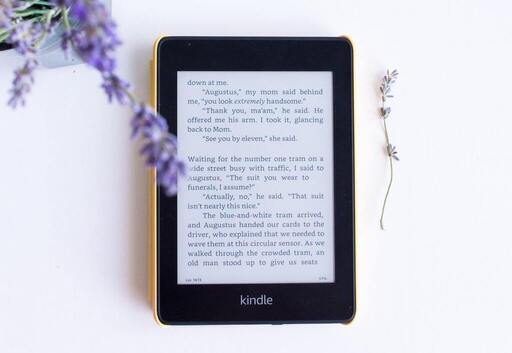 In recent years, the ebook format has exploded in popularity. Today, it only takes a few clicks to find the ebook version of almost any title. And while you can always save money on discount ebooks, doesn't the idea of free ebooks sound pretty sweet?
Luckily, there are tons of different ebook platforms that offer exactly that. Here you'll find 25 places to get free ebooks, from mainstream ebook retailers to digital libraries that fill in the gaps! We'll start with the former, but if you can't find that elusive ebook in these first few stores, fear not: you have plenty of other options.
If you're feeling overwhelmed by the number of great books out there, you can also take our 30-second quiz below to narrow it down quickly and get a personalized book recommendation 😉
📚
Which book should you read next?
Takes 30 seconds!
1. Amazon Kindle Store
If you're seeking free Kindle books, you're in luck! The Amazon Kindle Store has two sections dedicated to just that: its Free Popular Classics page and its list of Top 100 Free Best Sellers. For those who enjoy indie books, Kindle Unlimited could also be a good investment — it's $9.99/month, so not quite free, but you'll gain access to over a million titles and there's no cap on how many books you can read per month.
2. Apple Book Store
The Apple Books Store is another big-name ebook retailer with a nice selection of free titles. You'll find them divided by category under the Free Books tab in the sidebar: Newly Added, First in a Series, Try Something New, and many more. Though its range isn't as extensive as Amazon's, the Apple Book Store is a solid choice if you're looking for free fiction, especially if you like gripping suspense books and/or speculative fiction.
3. Google Play Bookstore
Google Play makes it easy to find free books on its digital store — unlike on other sites, you can simply enter "free ebooks" into the search bar (makes sense for a search engine, right?). You'll be directed to this page of freebies, and can click "See more" to explore. There aren't many big-name titles available for free on the Google Play Store, but if you're interested in nonfiction (especially test prep and self-help books), it's definitely worth scoping out.
4. Barnes & Noble Online
Despite originating as a brick-and-mortar bookstore, the Barnes & Noble digital shop is stocked with plenty of free and discount books. It also retains a reassuring element of human curation, with "Staff Picks" at the top of B&N's Free eBooks page, as well as an eye-catching section of free magazines below. Readers should note that some free titles can only be read on B&N's NOOK Reading App; it's free to download, but does add an extra step to the process.
5. Kobo Bookstore
Kobo is the last major player in the literary e-tailer game, with a huge digital store and its own brand of e-readers. To find Kobo's free ebook section, hover over the "eBooks" tab at the top of the page and click Free eBooks on the right. Even seasoned readers will be impressed by the selection, as Kobo offers a number of free titles you won't see anywhere else, particularly in the romance and thriller genres — and also features a list of #ownvoices authors for those craving more diverse reads.
Looking for something new to read?
Trust real people, not robots, to give you book recommendations.
Or sign up with an email address
6. Free-Ebooks.net
Needless to say, if you're looking for free ebooks, Free-Ebooks.net is a fine place to start. With thousands of ebooks available to download, you'll never run out of reading material… however, you'll be hard-pressed to find works by well-known authors. Forge ahead if you're intrigued by a vast landscape of free indie ebooks — or check out Free-Ebooks' extensive classics package for some more recognizable titles.
7. Project Gutenberg
If you've ever Googled any variation of "[iconic classic novel] read online", you're probably already familiar with Project Gutenberg. This tremendous digital archive was founded all the way back in 1971, and today hosts over 60,000 documents and books, all of which are free to access. For those in search of plain-text, easily searchable, copy-and-pastable versions of Jane Austen and Charles Dickens books, look no further: Project Gutenberg has you covered.
8. Open Culture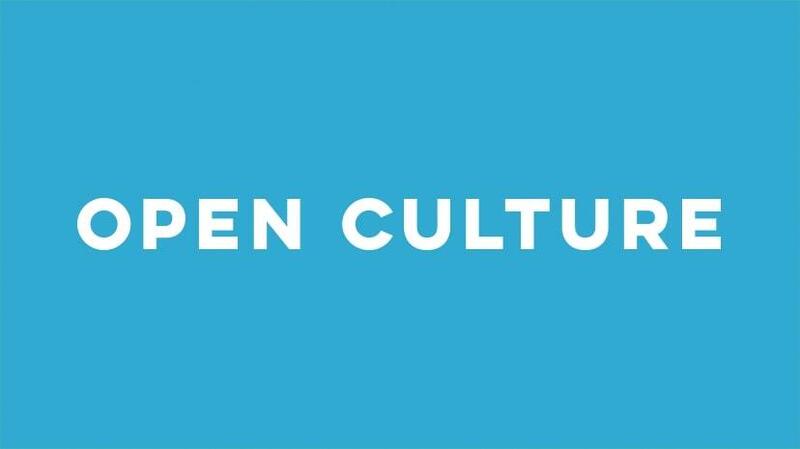 Open Culture is another great place to find classic novels by authors like F. Scott Fitzgerald and Virginia Woolf, and even the massive tomes of Proust and Tolstoy. Take note that Open Culture doesn't host ebooks, instead serving as a hub for all manner of free online resources. However, you can find its impressive master list of 800 free books right here, with multiple links to download these texts or read them online, depending on which file format you prefer.
9. Freebooksy
Freebooksy, a popular book promotion site, is also a hub rather than a host site, linking out to free books on various retailers. What sets Freebooksy apart as a platform is that it only features ebooks that are free that day, so get 'em while they're hot! You can browse each day's selections right there on the homepage, or subscribe to the Freebooksy newsletter to receive them in your inbox.
10. BookBub

BookBub is another excellent promotional tool for authors and a quality source of free and discount books for readers. To access BookBub's current freebies, just click Free Ebooks under the "Readers" tab at the bottom of the page. Here you'll find abundant free titles with links to download them on Amazon and more. Also, if you'd like to see deals in a specific genre or for a certain retailer, you can select it on the left — though you'll have to sort through these, as BookBub's category pages mix both 100% free and discount promotions.
11. ManyBooks
The ManyBooks premise is simple: "Lots of ebooks. 100% free." Select a genre, scroll through "Today's Free Ebooks and Deals", or check out the "Editor's Choice" recs to see what's worth your while. Indeed, ManyBooks offers a great deal in the way of quality control, from the ability to sort books by average rating to its own book review blog. If you're looking for ebooks endorsed by real people, ManyBooks is the site for you.
12. OverDrive
Used by over 43,000 libraries and schools worldwide, OverDrive allows anyone with a library card to pull ebooks, audiobooks, and magazines from its digital bookshelves. Though there can  be long waiting lists for popular books (just like a real library — quaint, no?), borrowing them on OverDrive is a much better alternative than scouring the Internet in vain. Browse its featured collections, or search by title or author to locate the book you have in mind. And if you'd rather read on your phone, be sure to download OverDrive's mobile app, Libby.
13. Open Library
Coming in hot with another virtual library, we have Open Library, a division of the long-running Internet Archive. This site is convenient because you don't have to deal with multiple libraries;  any ebook on Open Library can be borrowed with a single click. Keep in mind that the site has a narrower selection as a result, and most recent releases aren't available. But if you're content to read books that came out a few years ago, Open Library won't let you down.
14. Get Free Ebooks
Pivoting back to non-library sites, you'll find plenty of ebooks on none other than Get Free Ebooks — though again, this one isn't an ebook hosting platform, but a site that links out to other sources. However, if you're seeking helpful literary lists divided by genre and subject, this is the place to be. Check out their top compilations of ebooks for tons of interesting titles, or select a genre under the "Top Categories" list at the bottom of the page.
15. Ebooks.com
A reliable source for all things ebook-related, Ebooks.com offers up a fairly large collection of free books, with a focus on the classics. Its online e-reader runs pretty smoothly and is nice for readers who like to mark up their texts, with options to highlight passages and leave notes. However, those looking to download their ebooks should be aware that Ebooks.com requires you to install Adobe Digital Editions first (it's a free program, but may still be a drawback for readers hoping to conserve storage space).
16. Reedsy Discovery
For those who like to properly digest their free ebooks and then share your thoughts with an audience, consider becoming a reviewer on Reedsy Discovery! You'll receive a free ebook copy of every title you pick up for review, plus you'll gain followers and can even get tipped for your work. If that's not a great bargain, we don't know what is.
17. Planet Ebook
If the refreshingly minimalist design of Planet Ebook doesn't instantly convince you of its merits, its sizable catalogue of public domain books certainly will. And because it's based in Australia, Planet Ebook pulls from a wider public domain than in the US, so you may be able to find titles on there that you couldn't find elsewhere. To survey its full list of books, click here.
18. Standard Ebooks
Standard Ebooks is another site that's easy on the eyes, mainly for the beautiful book covers that accompany each title in its library — perfectly in line with the project's mission to provide free ebooks that "meet or exceed the quality of commercially produced ebooks." Indeed, here are 500+ books that aren't just "standard," but exceptionally formatted. Readers in constant search of nice-looking classics, make sure to bookmark this site.
19. Feedbooks
On Feedbooks, a site that hosts vast quantities of ebooks to purchase, you can also find free public domain ebooks and free original books. The latter should appeal to readers who have gotten their fill of the public domain, especially as Feedbooks offers some books to download that mainstream retailers do not. However, be prepared to sift carefully through its offerings, as the free offerings can get mixed up with priced ebooks on its featured pages — you may have to search "free" in the upper righthand corner to get what you came for.
20. Book Cave
Book Cave has a pretty compelling headline: "Free ebooks you'll actually want to read." You'll find the aforementioned ebooks right here, with sophisticated filters attached. Not only can you divide these books up by genre, but also by maturity level and even sensitive content, if you wish to exclude violence, profanity, etc. With nearly 2,000 free books available and all these ways to filter them, Book Cave really does help readers find precisely what they want.
21. Smashwords
Since so many authors use Smashwords as an aggregator to distribute their ebooks, the Smashwords store ends up hosting quite a few books itself — and according to its stat counter, a whopping 86,000+ of those books are available for free. You can browse through them all here, though you'll probably want to select a category in the sidebar to narrow it down.
22. BookRix
Another popular self-publishing platform, BookRix hosts thousands of freebies in its online library, most of which are original stories from brand-new authors. Indeed, BookRix is more Wattpad than Amazon KDP, since ebooks can be of any length and fanfiction is allowed. For readers looking to expand their horizons or just have fun, BookRix is definitely worth a shot.
23. Baen Books
And for readers who adore science fiction and fantasy, Baen Books could be your new favorite corner of the Internet. This publisher, founded by celebrated SFF editor Jim Baen, has grown into a wonderful hub for SFF readers and writers alike — complete with plenty of Baen ebooks in its Free Library. Many are actually the first in a series, so if you're looking for a new fantastical world in which to immerse yourself, Baen Books should be your first stop.
24. BookBoon
We also can't leave out BookBoon, a site that provides free e-textbooks, making it an incredibly valuable resource for students and autodidacts alike. If you're in school or know someone else who is, this site needs to be on your radar: under their free "Student" plan, BookBoon offers 1,000+ full-length textbooks, on subjects ranging from chemistry to communications. Go get your Good Will Hunting on!
25. The Online Books Page
Speaking of academic resources, the University of Pennsylvania's Online Books Page is a clean, accessible hub for over three million ebooks and digitized papers — some originally published more than two centuries ago. For the historically inclined, this site (which also has a pretty good search engine) is a veritable fountain of knowledge.
***
Hungry for more? Check out this list of additional places to find free books online, or our post on where to find free audiobooks. Happy freebie'ing!